After our first night in Cuba I headed up to the Marina office to chat with Janet, the resident liaison, for marina guests and Cuba. She would arrange cars, rooms and laundry for us while we were here. The boys came with, and being little boys started to tear the office apart… after the drawer face of a filing cabinet got ripped off I kicked them out of the office to play. Janet and I continued to chat as they came and went playing chase etc. – burning energy off.

Viatori at the dock.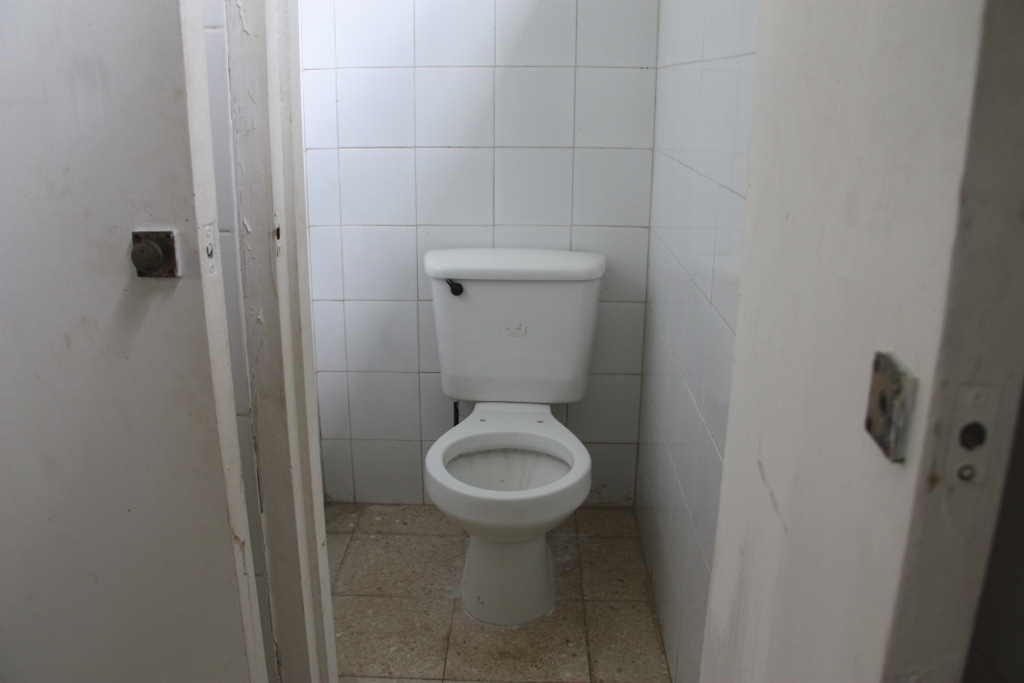 We knew we would need to bring our own toilet paper. At Puerto Vita Marina you need to bring your own seat too.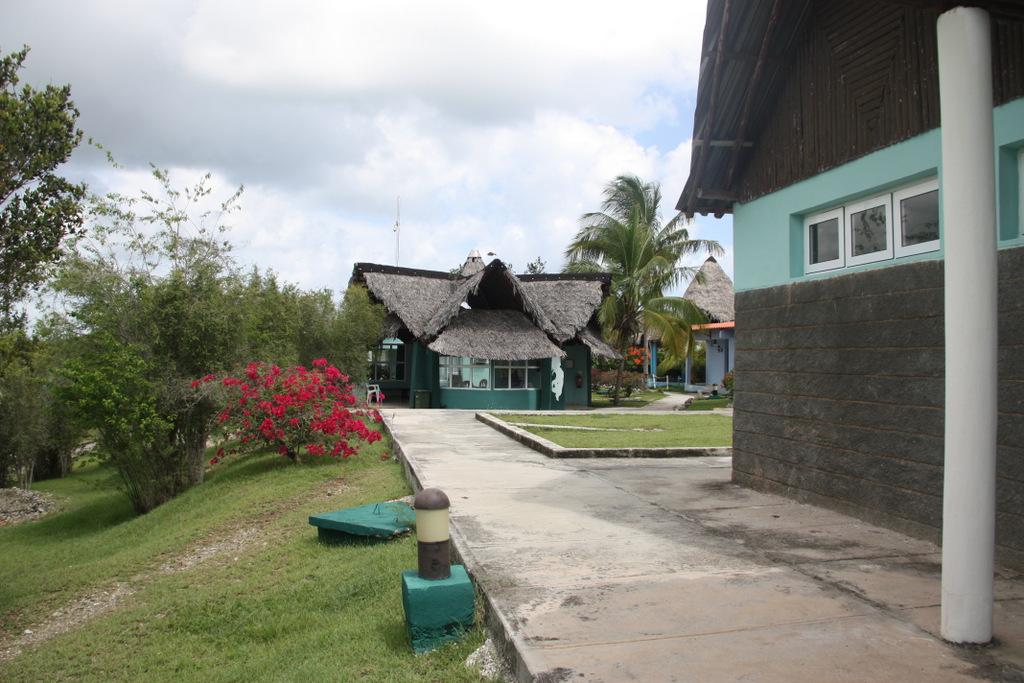 The Cabana and the Bano (bathrooms)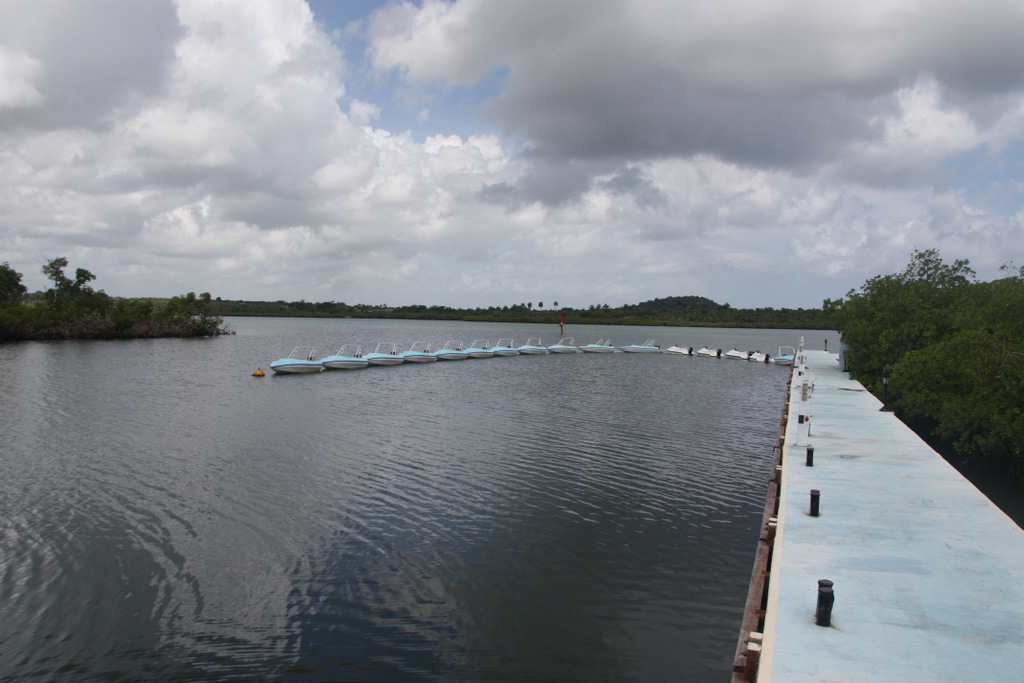 Motor boats and Sea Doos for rent. We've seen a pair of these go out a few times.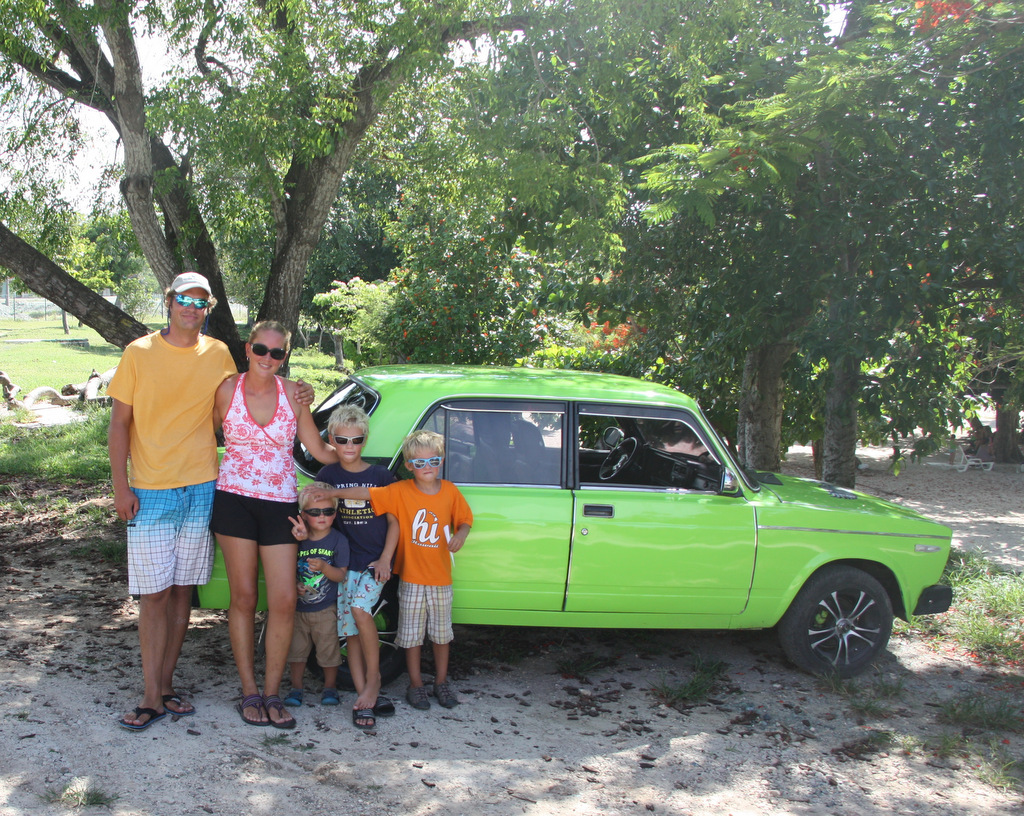 Us and the Lada 2107. This one is privately owned and customized by our driver Victor.
Janet arranged a taxi for the afternoon and this is his car. It is a sweet 1979 Lada 2107 which he has completely redone and customized including speakers, subwoofer, new engine and tranny, digital deck with video, rims, paint and decals. Awesome. He even has two horns, one for traffic and one for the ladies which if you hit it just right sounds like a catcall. We took the car to Guardalavaca and the best beach in Cuba. We went and changed money and hung out in a cigar shop at one of the hotels for drinks. The high season here is December to April, after which there is little going on and most people don't really have that much to do – more time for us to talk to them!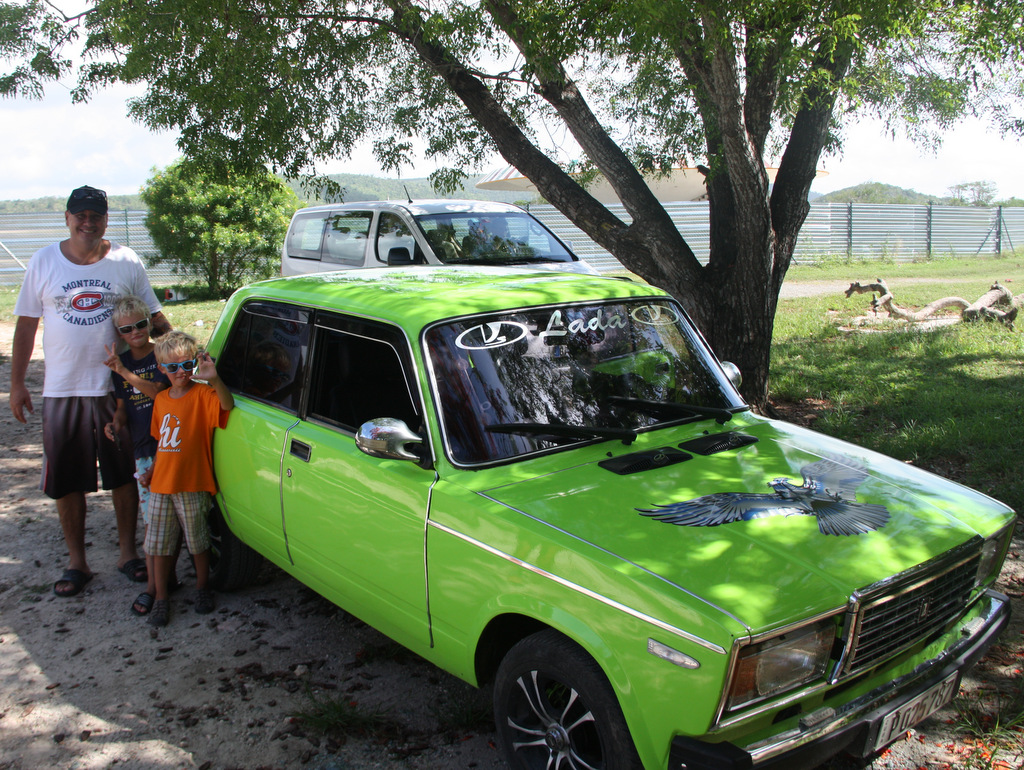 Victor and the boys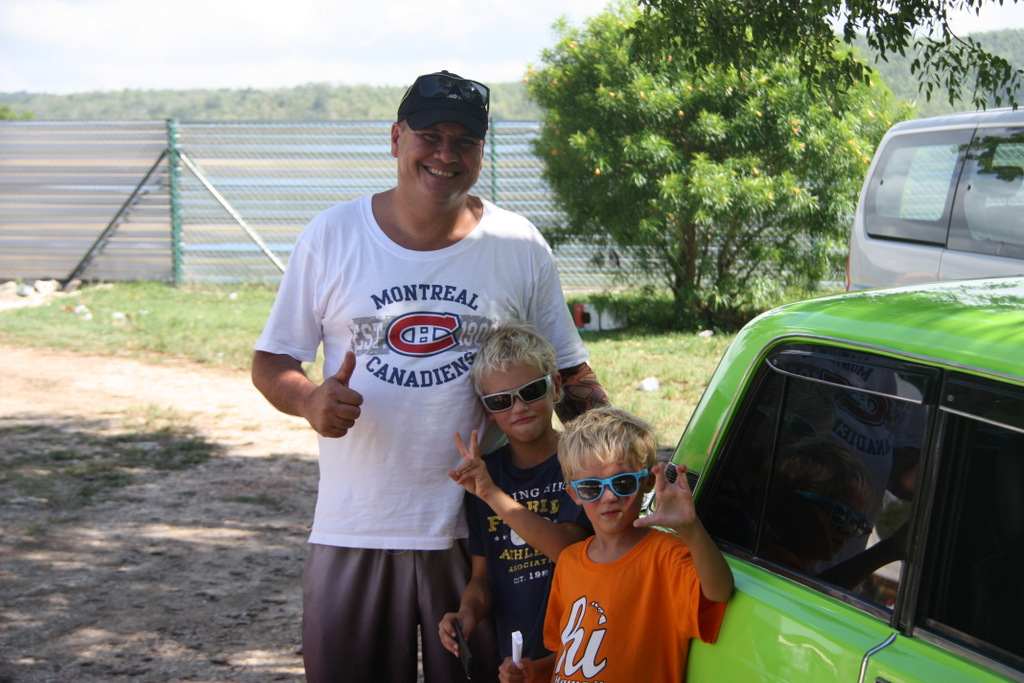 Victor. Not sure where he got the Montreal shirt.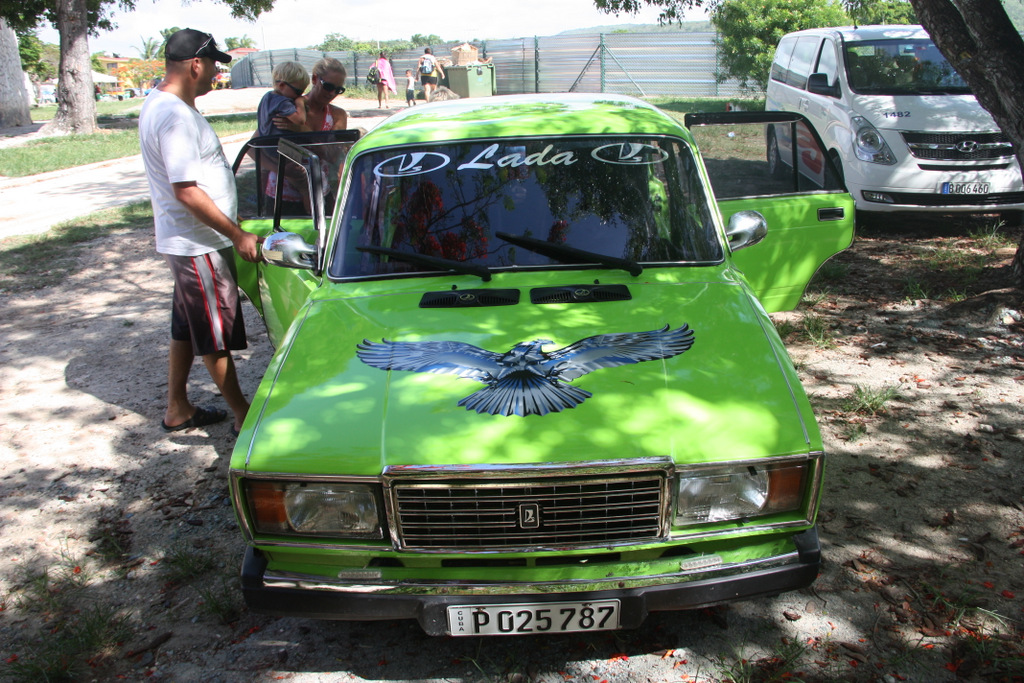 Firebird on the hood – Sweetest ride we've seen. Victor seems awfully proud of it!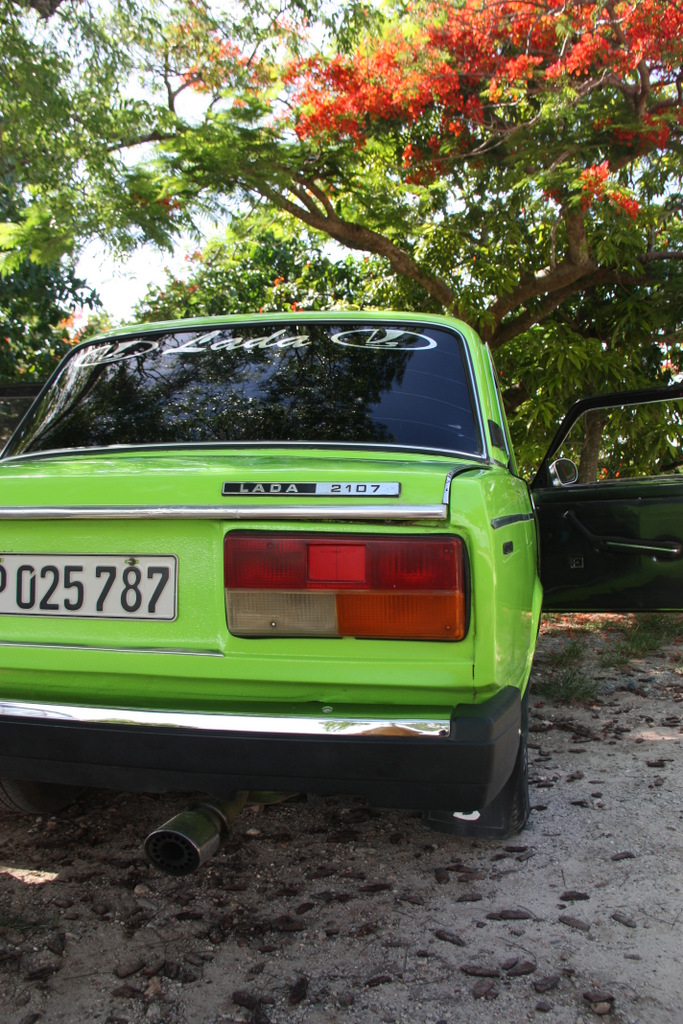 Russian Steel!
Victor took us to the restaurant after Guardalavaca which was awesome. The food was great and it is run by three bothers and a sister all of whom live within 100 feet of the restaurant. When you go to the bathroom you can see the backyards of the brothers houses which have pigs, chickens and goats running around. The boys got us a tour and we even saw a pair of new born goats.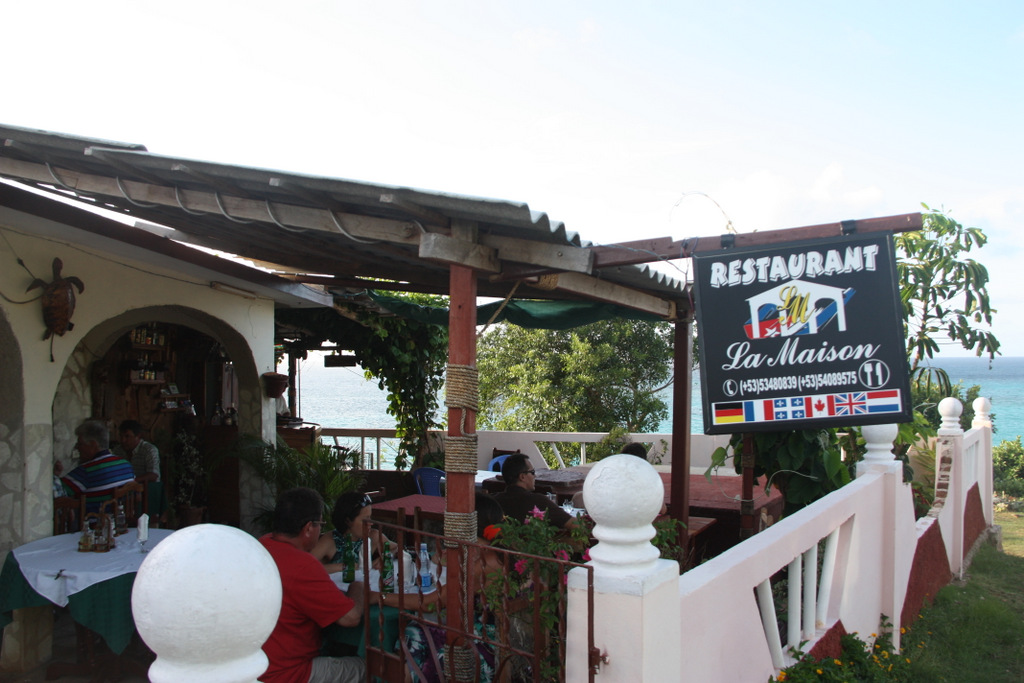 The restaurant.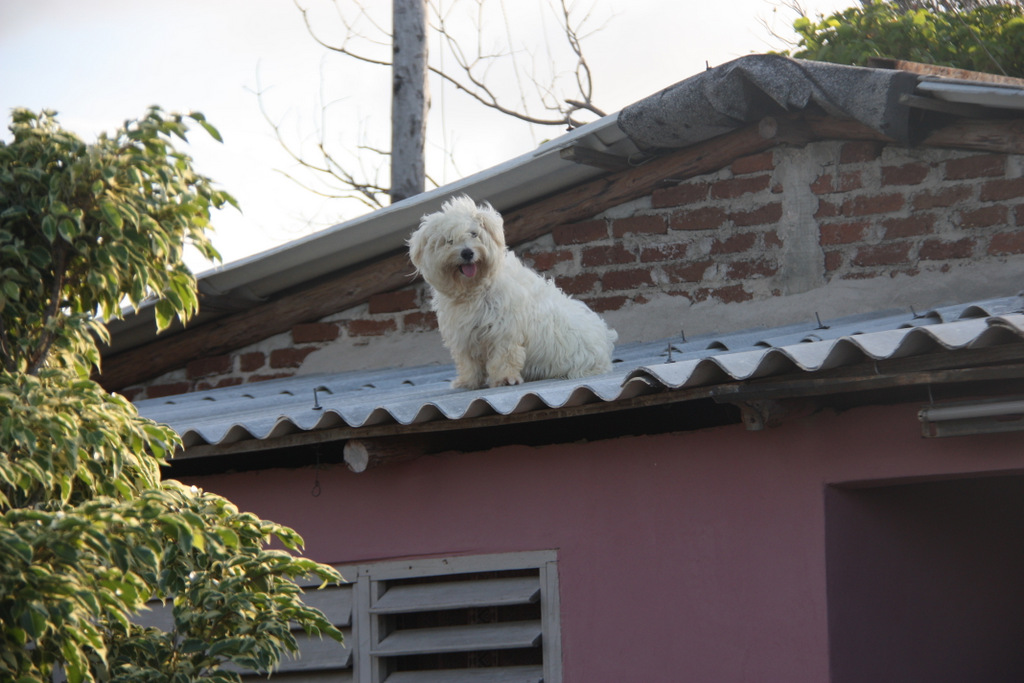 This dog did not move from the roof of the building the whole time we were there.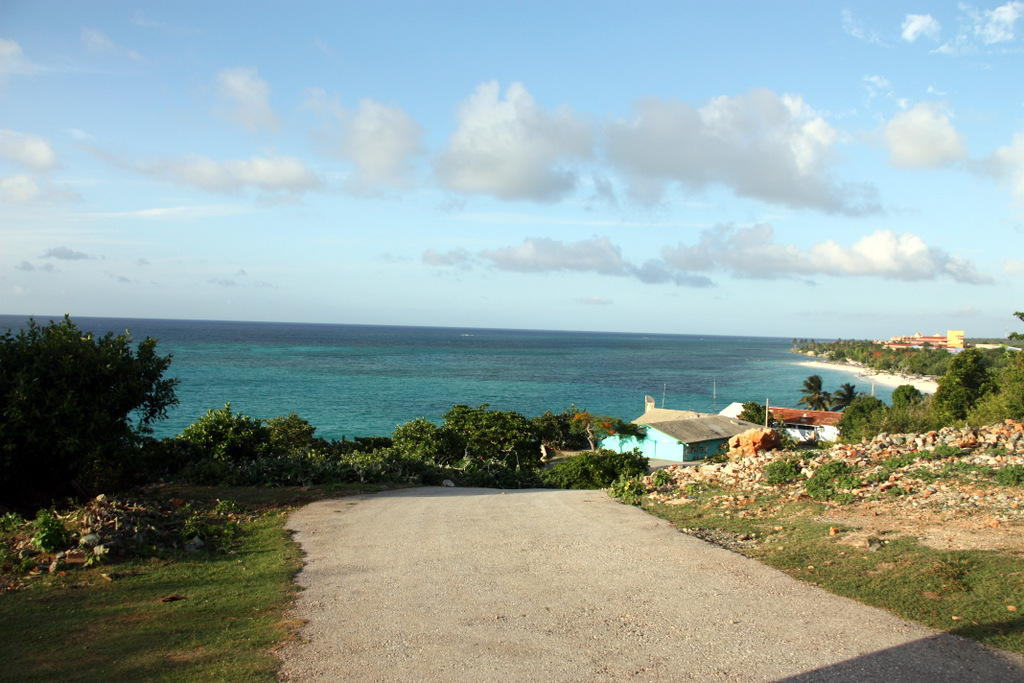 View from the restaurant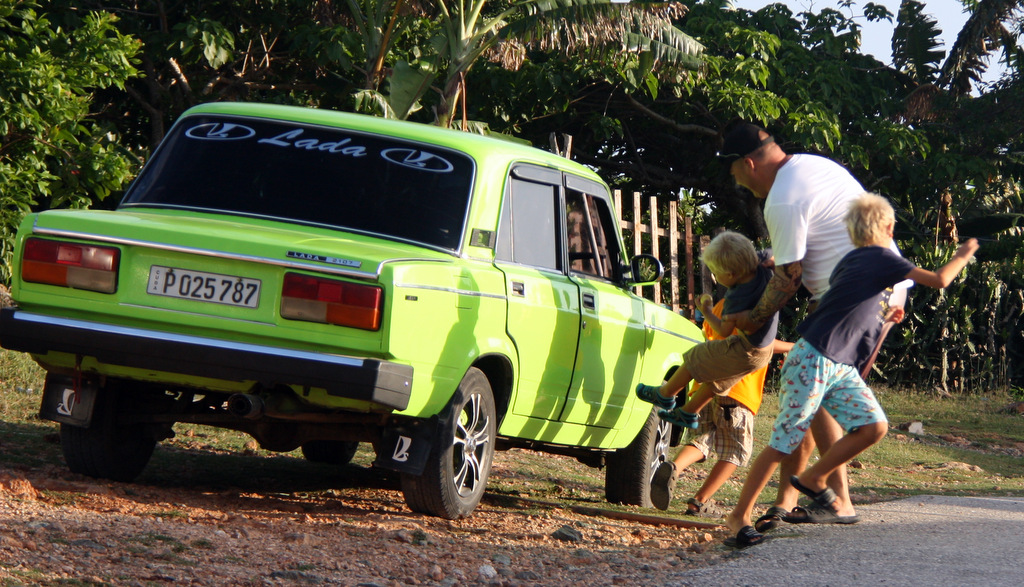 Victor playing with the kids.
Victor has 4 children, two 19 year old boys (one was free), a 16 year old daughter and a 3 year son. The boys took to him immediately and he obviously knew what he was doing when it came to playing with kids.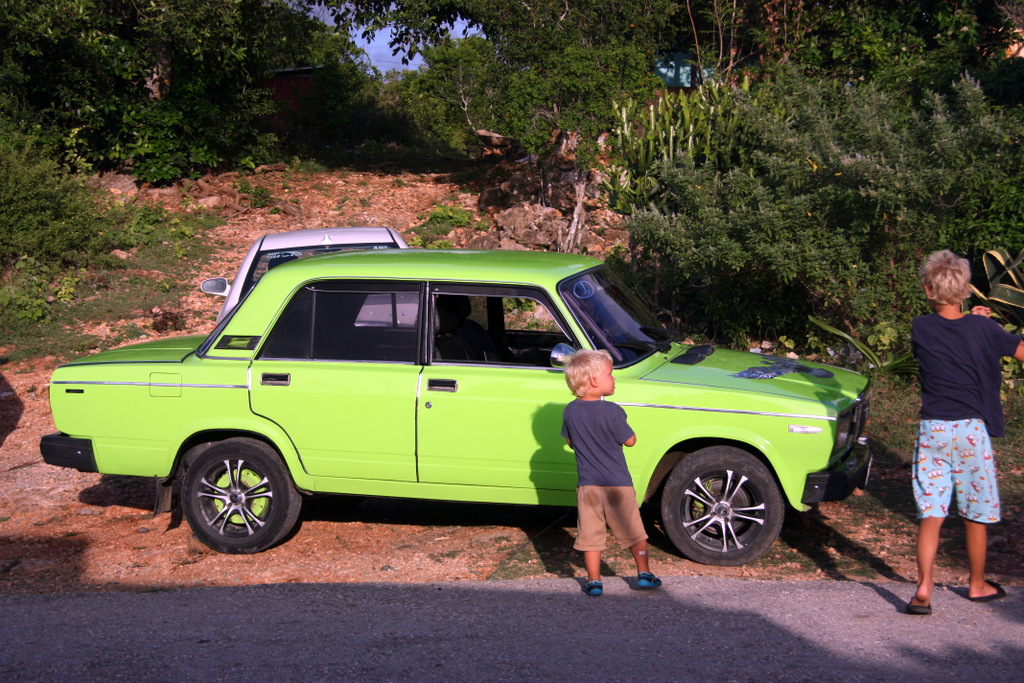 Lada 2107 and Mooky with a wet butt. How he got one, we will never know.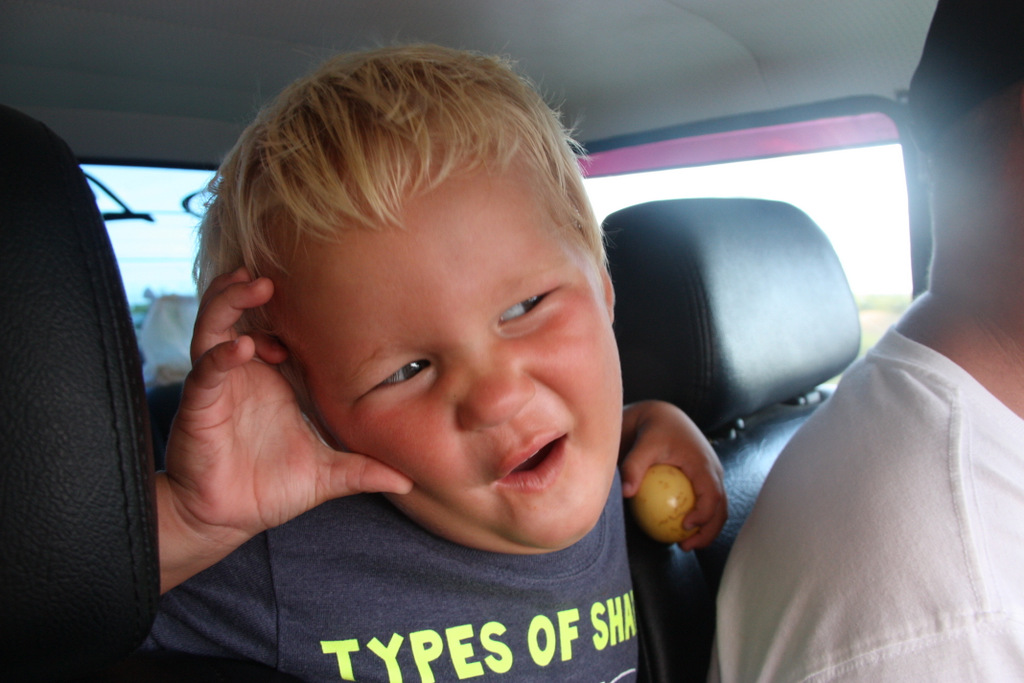 Mooky in the Taxi with a Malla – Cooya. Malla Coo-ya is a fruit with you cut open and has seeds which you eat like a pomegranate. It is tart and tasty.
We headed back to the marina and said goodbye to Victor. It was time for bed so the kids ran up and down the dock until we corralled them onto the boat for bedtime.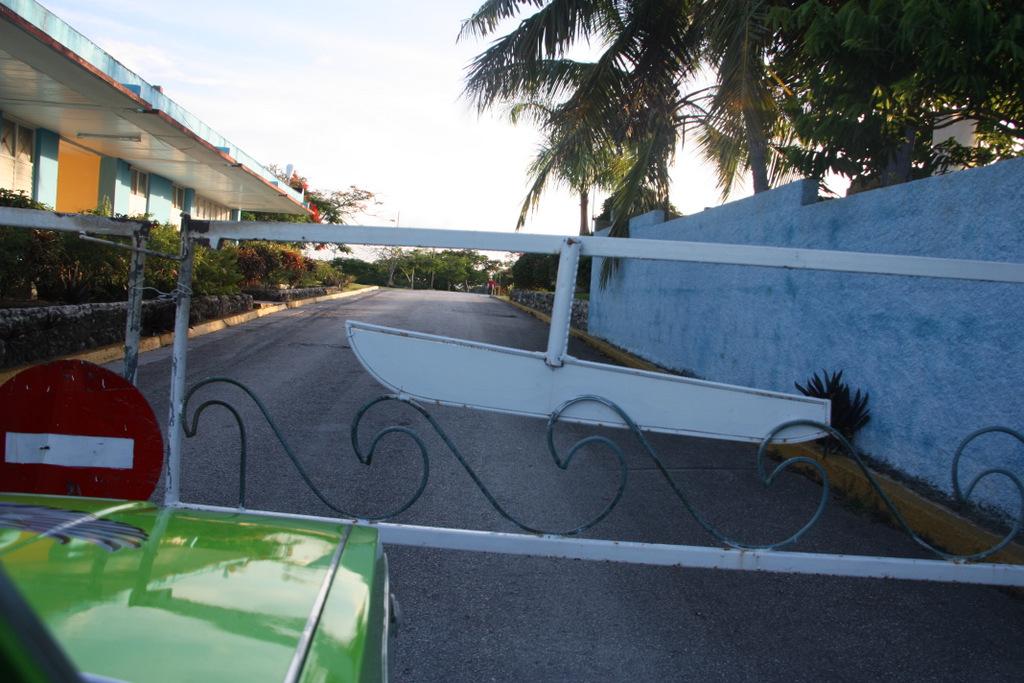 Gate to the marina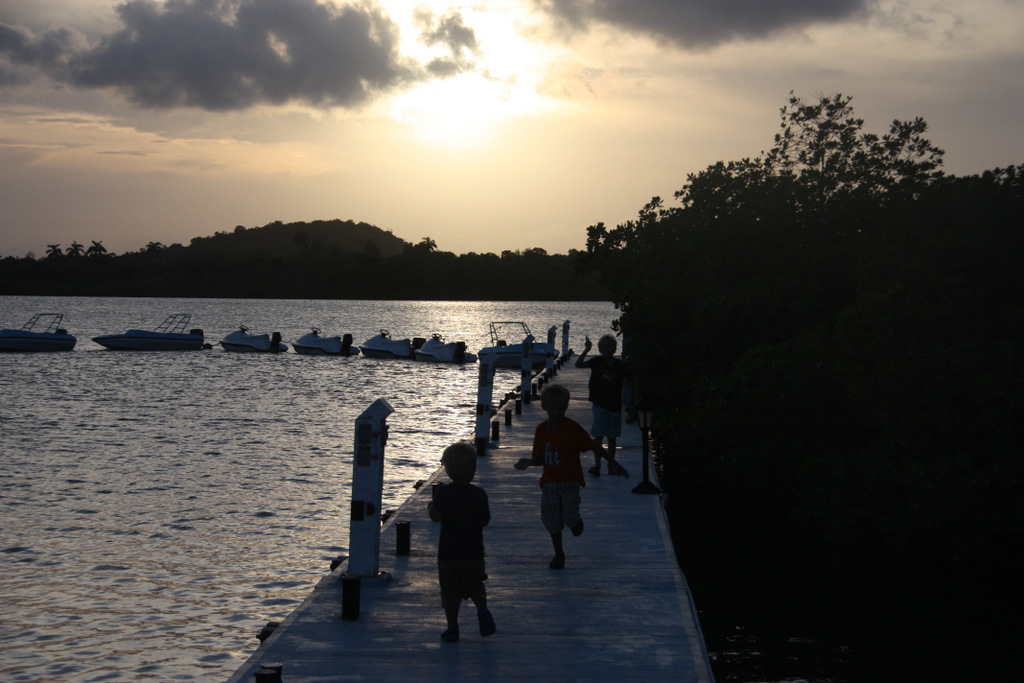 Running down the dock before bed time.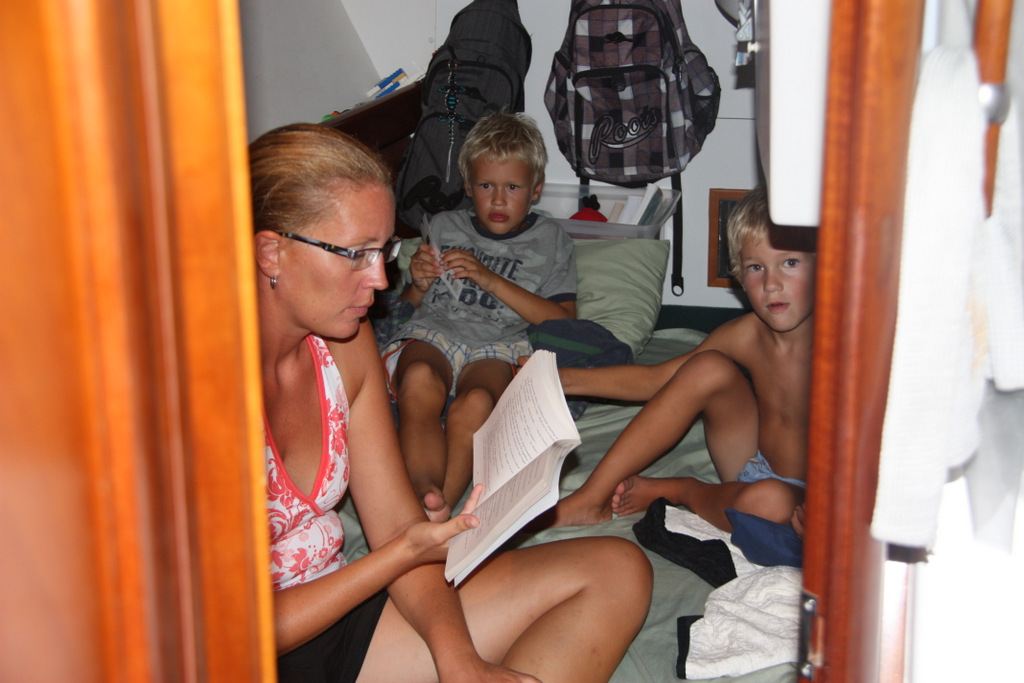 Judy Blume (Tales of a Fourth Grade Nothing and Superfudge etc.) has everyone on the boat listening intently and usually laughing before bed.