Hollywood has a great central park which we have discovered.
The park has an art gallery located within it, there is a spray area with little fountains of water that come up out of the ground that the kids can splash around in, a play park area, benches to sit on and beautiful grounds to walk and enjoy.  They have food trucks on Monday nights, they play family movies on Friday evenings, they bring in bouncy castles, have art shows and offer classes for kids to attend.  We haven't even scratched the surface of this place, but we do enjoy going there.
We have been several times and it is a great way to spend a hot, Saturday afternoon.  We have packed a lunch before and eaten at the park and we have even managed to find some friends to play with every time we have visited.
It is a great place to play.  Richard and I can sit and read while keeping an eye on the boys, who flit from the water area to the playground, to the water area again.
Here are some pics of our time at Arts Park at Young Circle: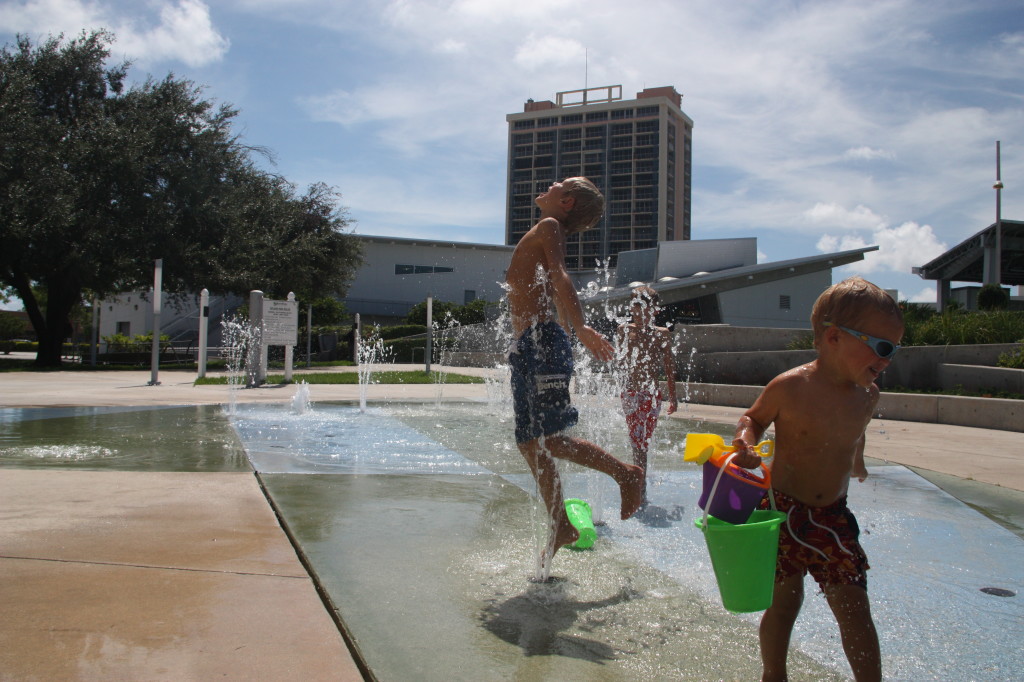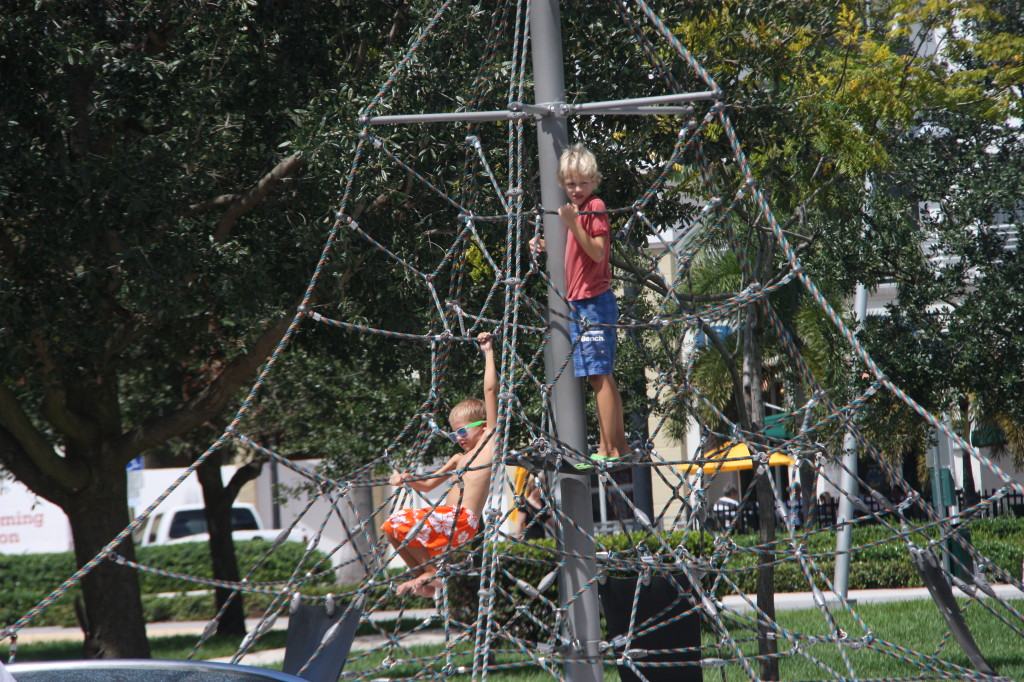 L