We love Paris!

With a low key couple of weeks in mind we headed to Paris before going to Oman.  Eschewing standard advice to get a place in the lowest number arrondissement you can afford and rented a place in 20th arrondissement.  The neighborhood is called Belleville and is on hill above the city proper.  This gave up a great view of the city and kept us away from the hustle of the center of the city.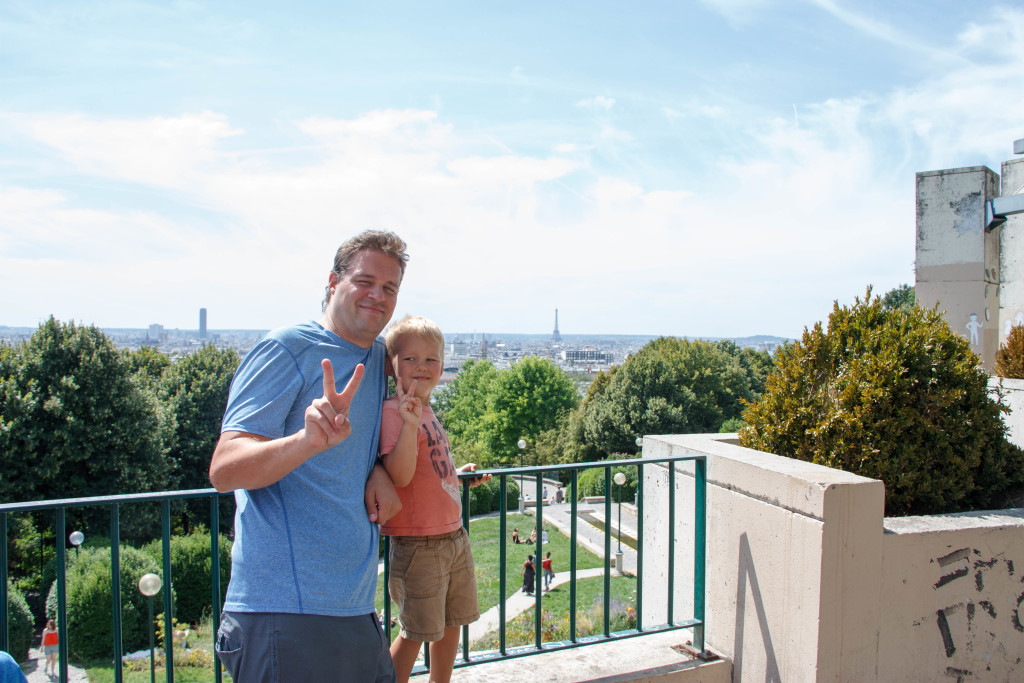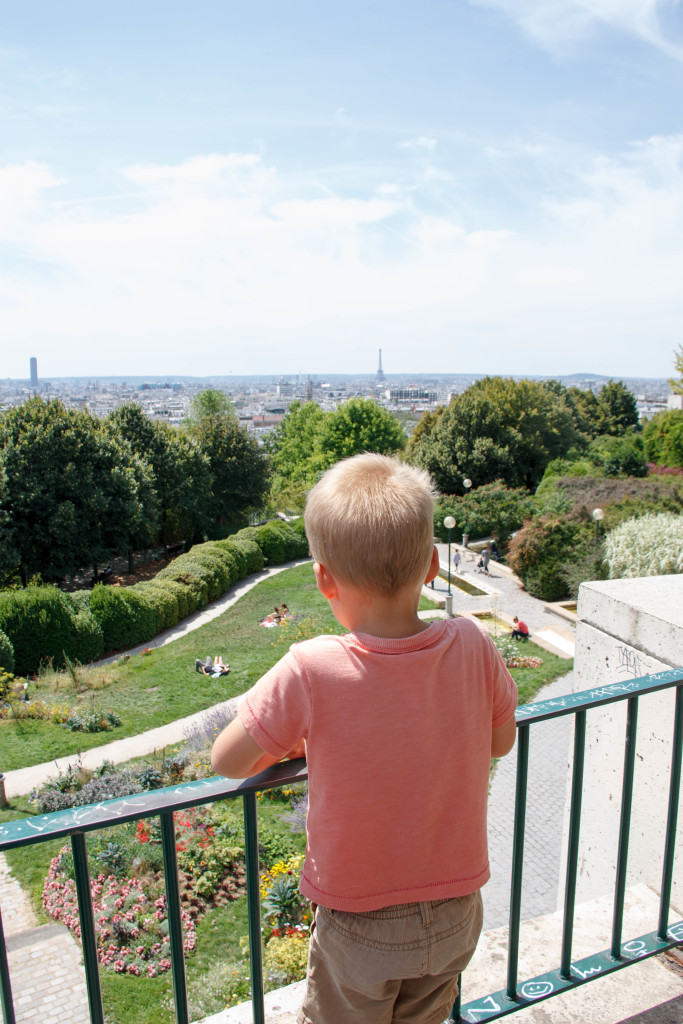 We filled our days exploring the neighbourhood, playing board games and catching up on a little bit of school work.  Instead of trekking to Eiffel, Louvre or any other must see site, we just lived in Paris.  Everyday or sometimes every second day someone would walk up to the bakery and buy bread for lunch or dinner at a local boulangerie.
To burn little boy steam we would walk to the local market, go shopping or go to the insane parks.  American lawyers must cringe when they see these parks however I think that a park without a measured amount of risk is just another form of coddling children.  Initially I was a little concerned with Ethan but he never got hurt – he would choose age/ability appropriate activities while kids who were older would choose harder ones.  I think our boys will be a little jaded playing on a "normal" park.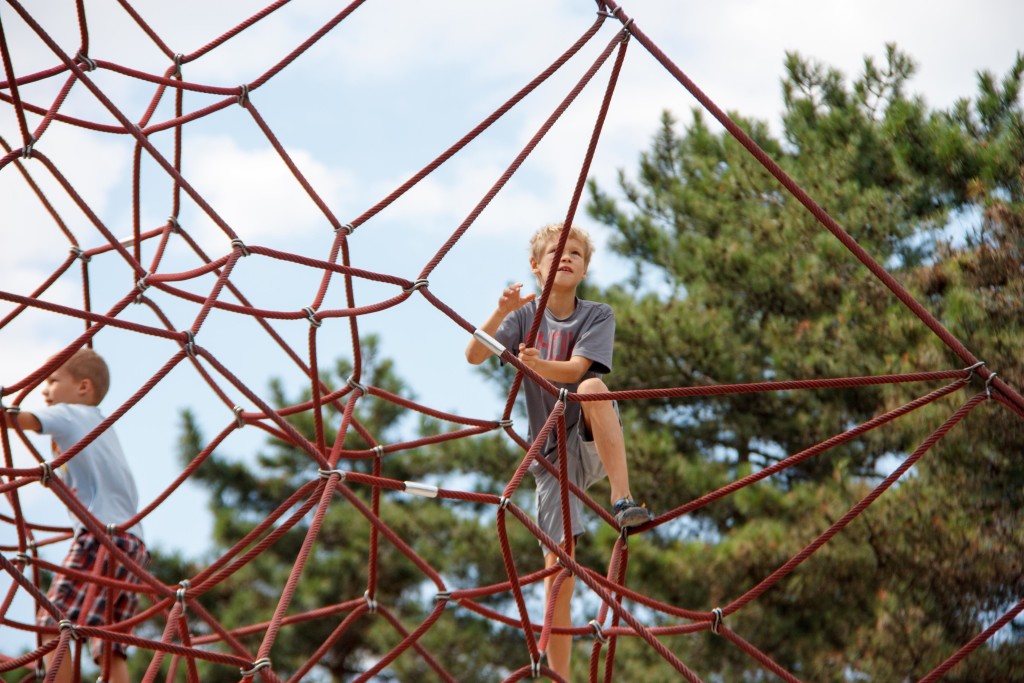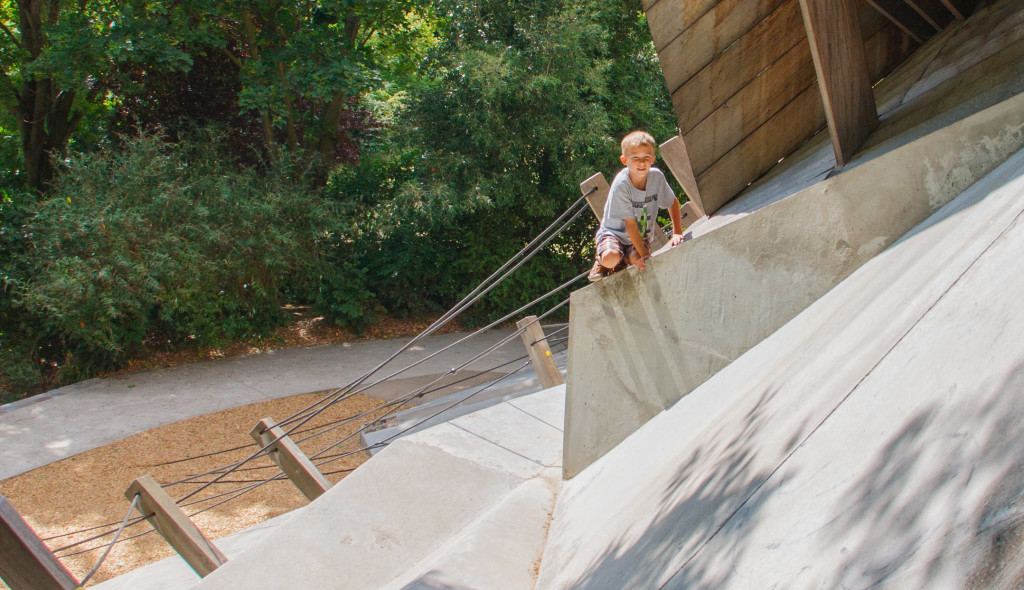 One great outing was a trip to Canal Sant Martin which turned out to be extremely picturesque and is actually still in use.  Completed in 1825, after 23 years of construction, it was intended to bring clean water into the city and became a vital transport link for industry until about 1940s (thanks wiki).  Part of the cost to build the canal was covered by a wine tax.  I found the canal on google maps where it showed as a thin ribbon of water running through our area of paris.  It was at the edge of our walk distance radius so packed lunch and headed out.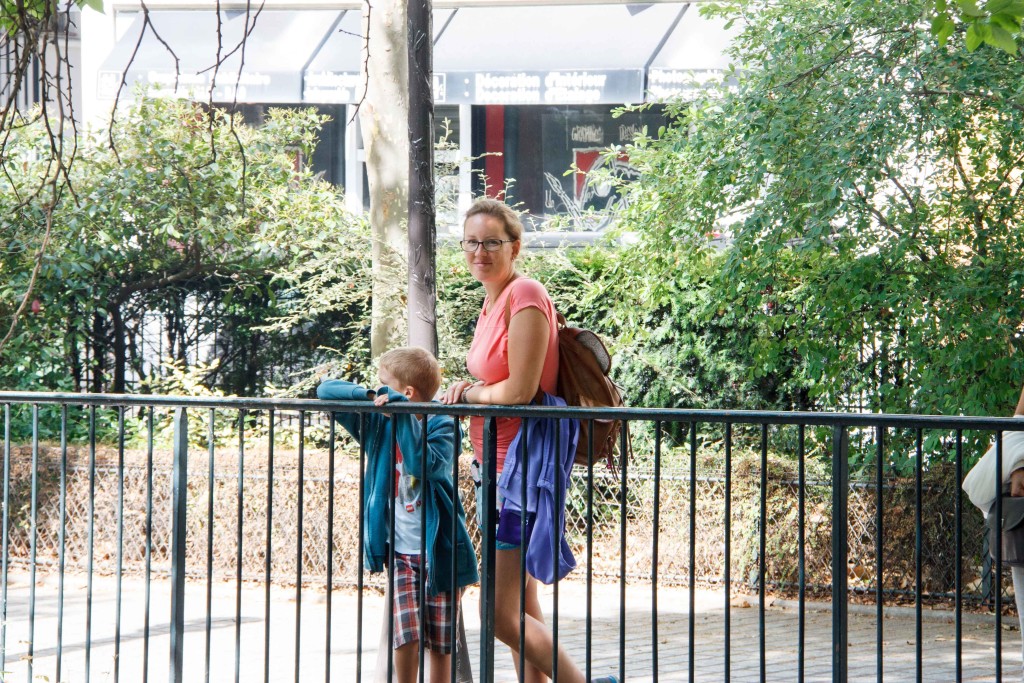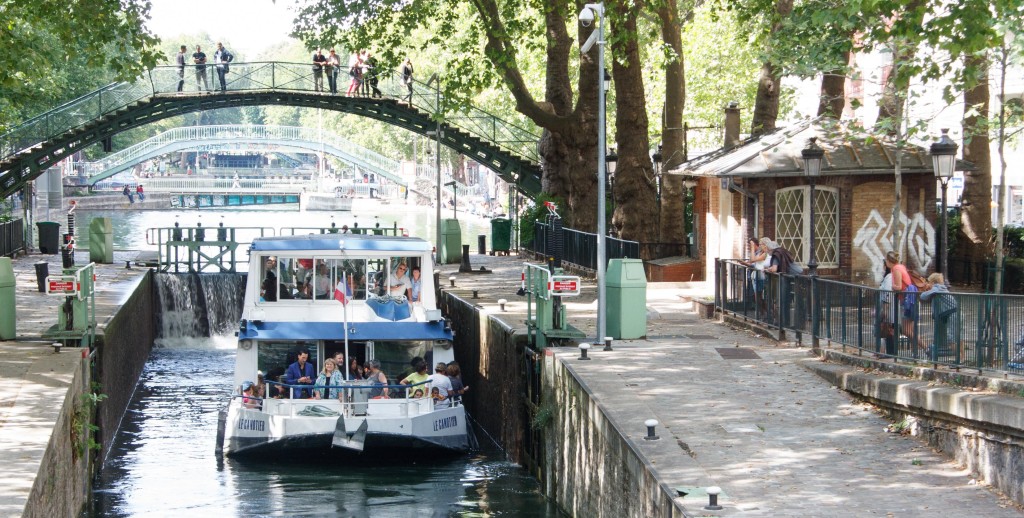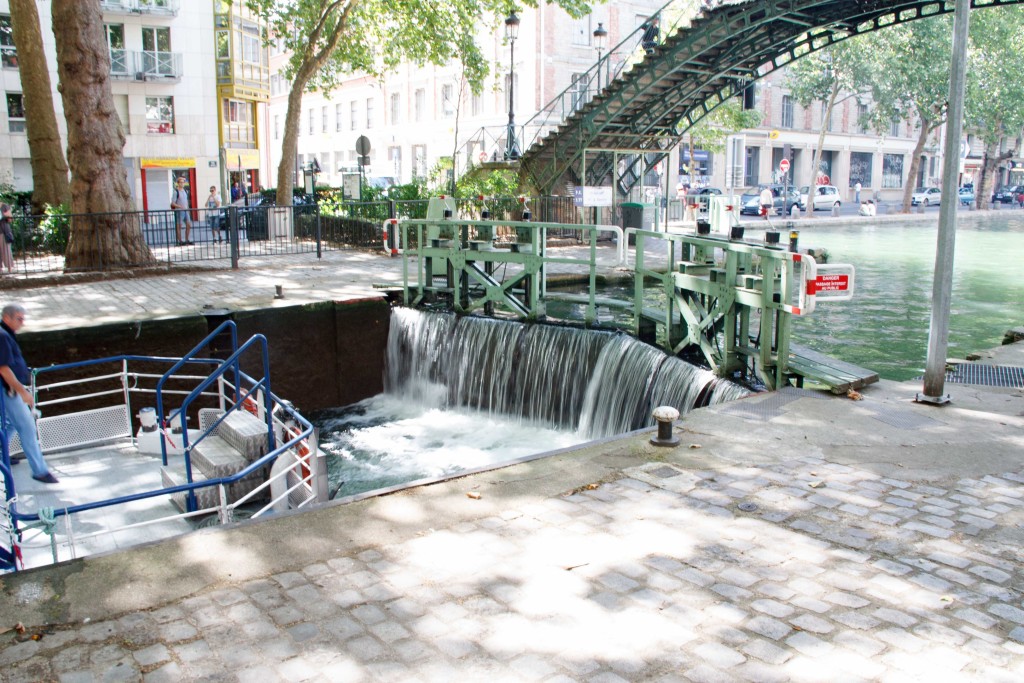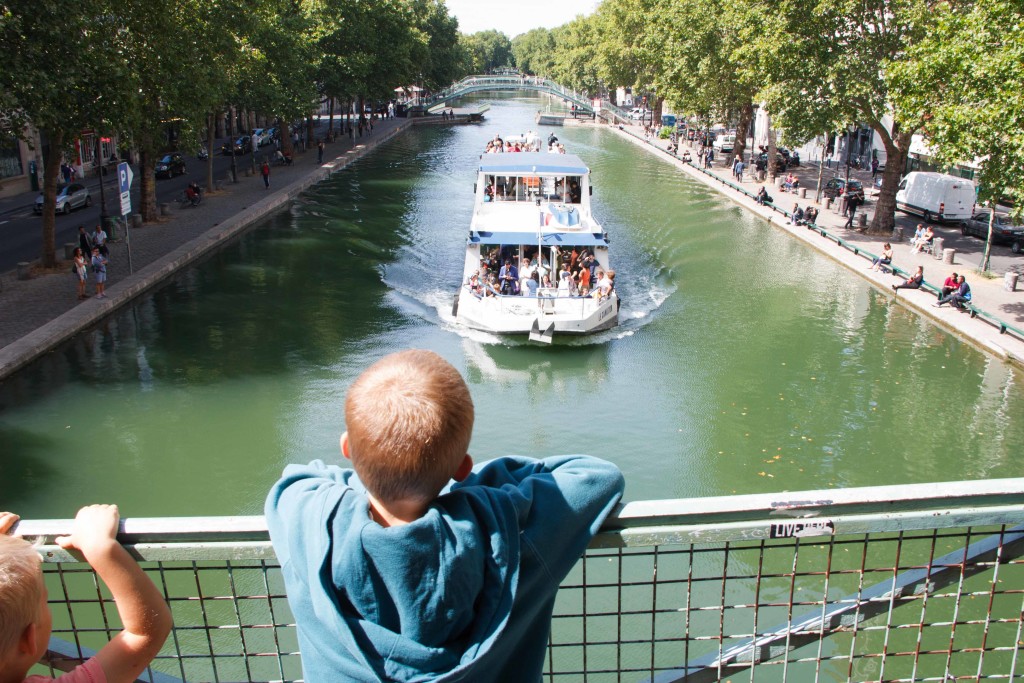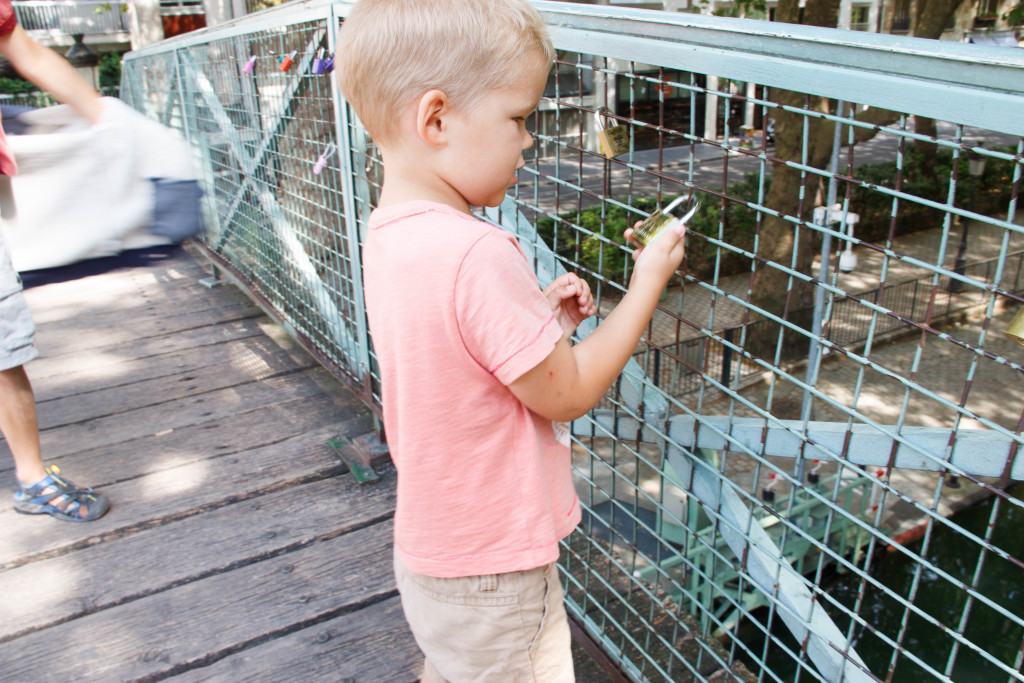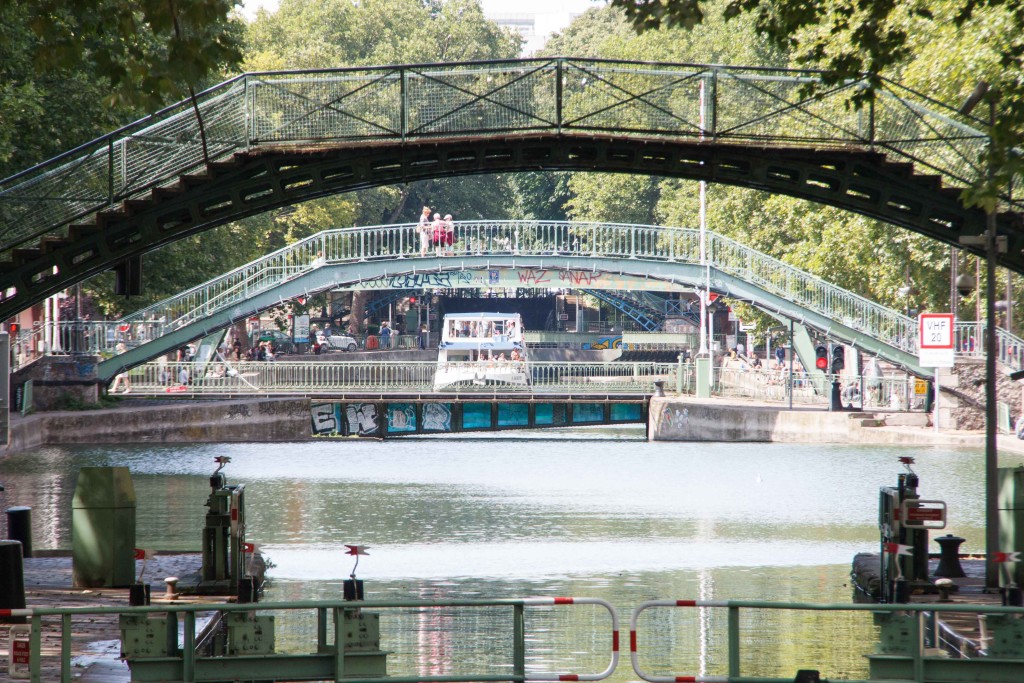 It turned out to be a bit further than initially expected but we made it.  Lunch in the shade on a bench was bread, cheese and juice followed by a McDonald's sundae.  While we were there two different boats went through the locks and I took this hand held timelapse of them doing it.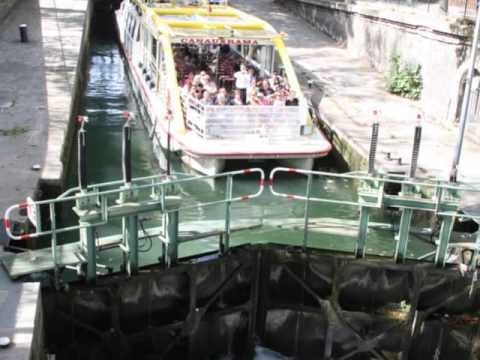 To break up the trip home we stopped at a store about half way and did some last minute shopping for Oman stuff.  Which was a bit of a theme for our time here.  Not knowing what is available in Oman we bought clothes, a tablet, some toiletries, school supplies, shoes and some specialty food items through it turns out that almost everything is available in Oman if you look hard enough.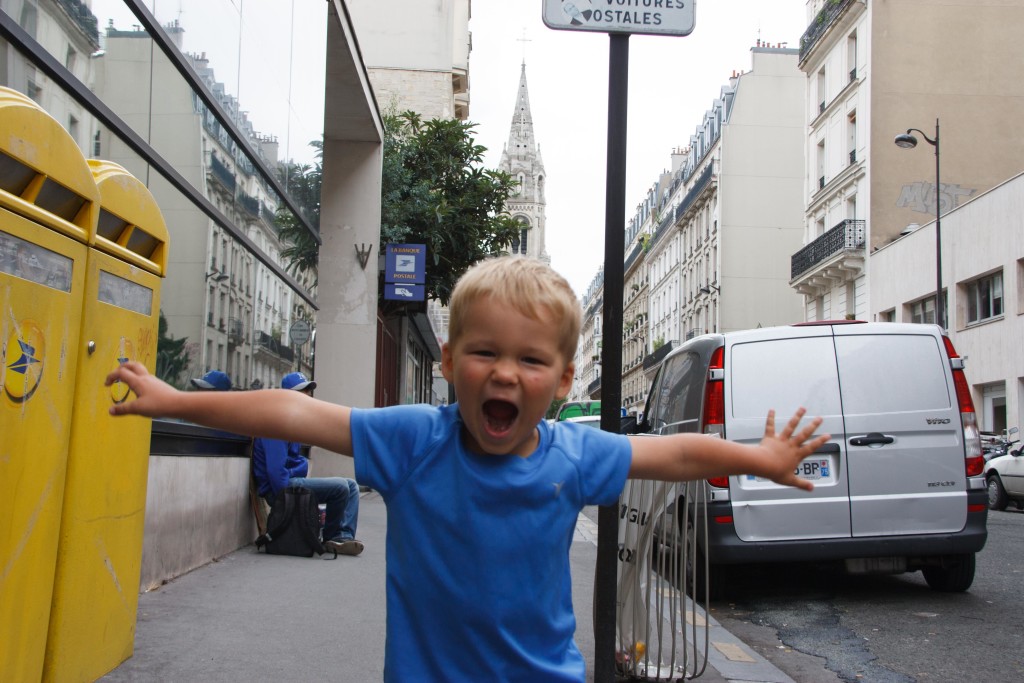 Our time in Paris was mainly relaxed before we headed back to "normal" life of work, school and living on the road.  It was a great family time of being together – sometimes a little too much togetherness – enjoying the Belleville area, making and meeting some American friends and just living in Paris.  We hope to spend another chunk of time here in the future.