It's been two weeks since our return from Hawaii, and I haven't written anything. Pictures are editted and ready but still nothing written. Now I sit in an airport waiting for the last few passengers to get to the airport so we can leave. I just read Mark Manson's post called Just do something (rated R for language) so here it goes…
Our strategy of getting to Hawaii before everyone else and taking a 24 hour stop in London worked excellently. We stayed at an old hotel near the house call Uncle Billy's Resort. The pool was cool, the breakfast simple and the room showing its age. That being said it was the perfect oasis for our first day in the country. The hotel is on the strip in Kailua so we walked that then headed to the airport to see if we could connect with Mom and Dad. It all worked out and by being there we saved Dad a 2 hour wait in the rental car office.
"Hi's" said we went the house and met our host. She was very friendly but would exhale a "ha" after ever major point she had to make… Moses I couldn't listen to that all day. Anyway we picked rooms and then went out to Costco… Ah Costco a beacon in the land of plenty (or is it over consumption) – we have never left that place without spending at least $200. This time was no different except this time it was on mundane things like underwear, bathing suits, shorts, shirts and socks – stuff we own until they wear out, get stained multiple times and ripped repaired and ripped again. No portable electronics, TVs, cameras, computers, plasticy-shite or anything else. Oh and food – lots of food – there are 15 people to feed for the next three weeks.
The boys and I slept in one room and Leah took one room to herself to work through her jet lag. After a few days we were all starting to feel pretty good. Karen, Doug and Erin arrived and it was nice to have a few quieter days with the 10 of us. The girls started to do puzzles, and soon we all joined in, chatting and working. We never officially finished any of them because they all were missing pieces.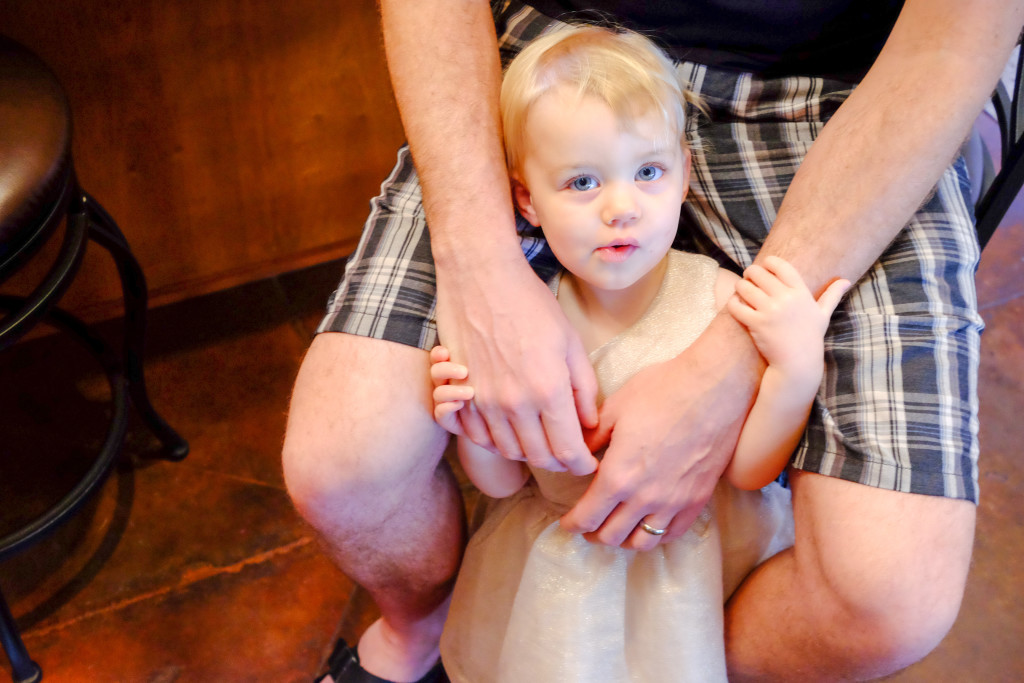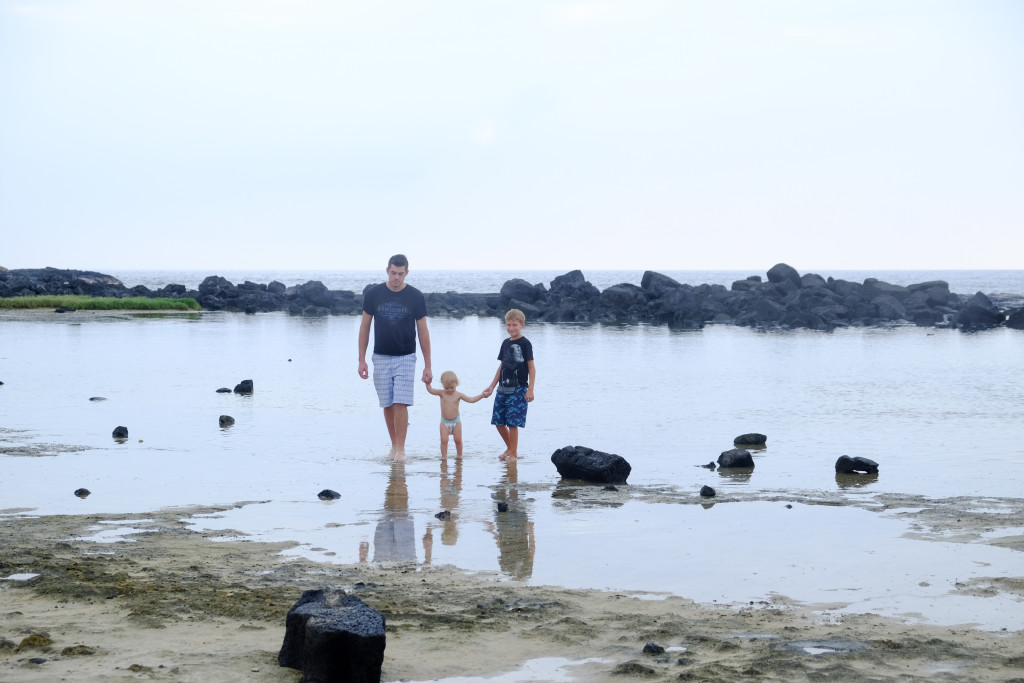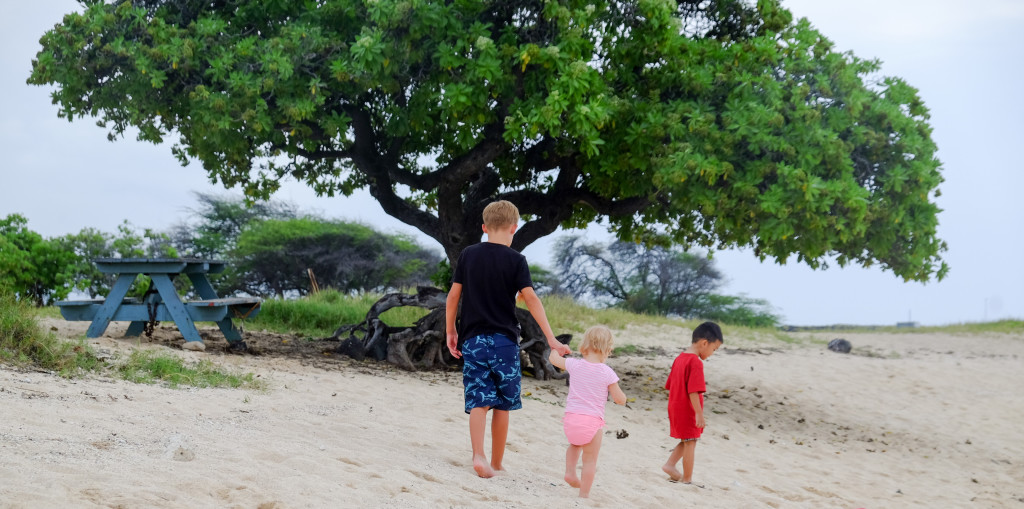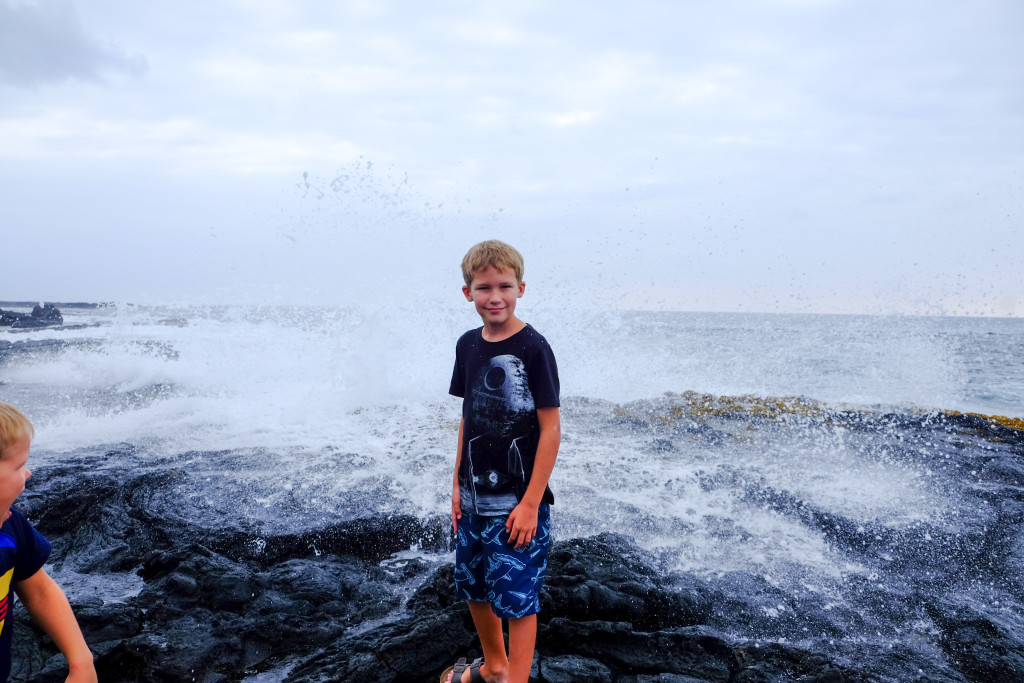 We also planned the excursions we wanted to do and this trip more then any other we have taken quickly became an excursion extravaganza. Of the options available we skipped horse back ridding, off-roading, bus rides around the island and a few other things. We booked zip-lining, deep sea fishing, manta ray night swim, helicopter rides and volcano tours.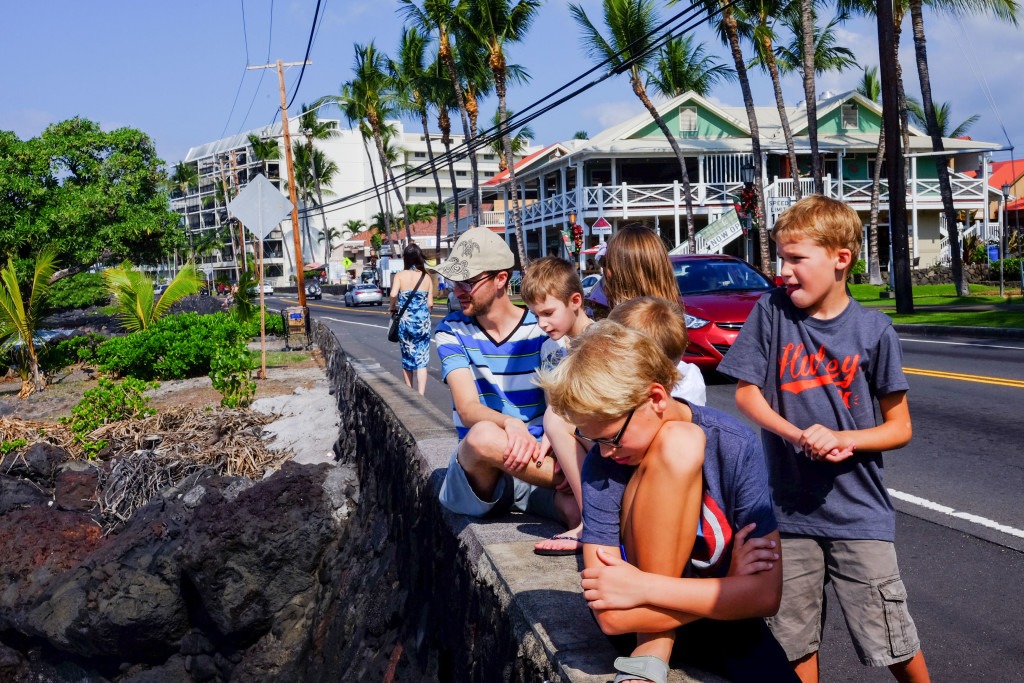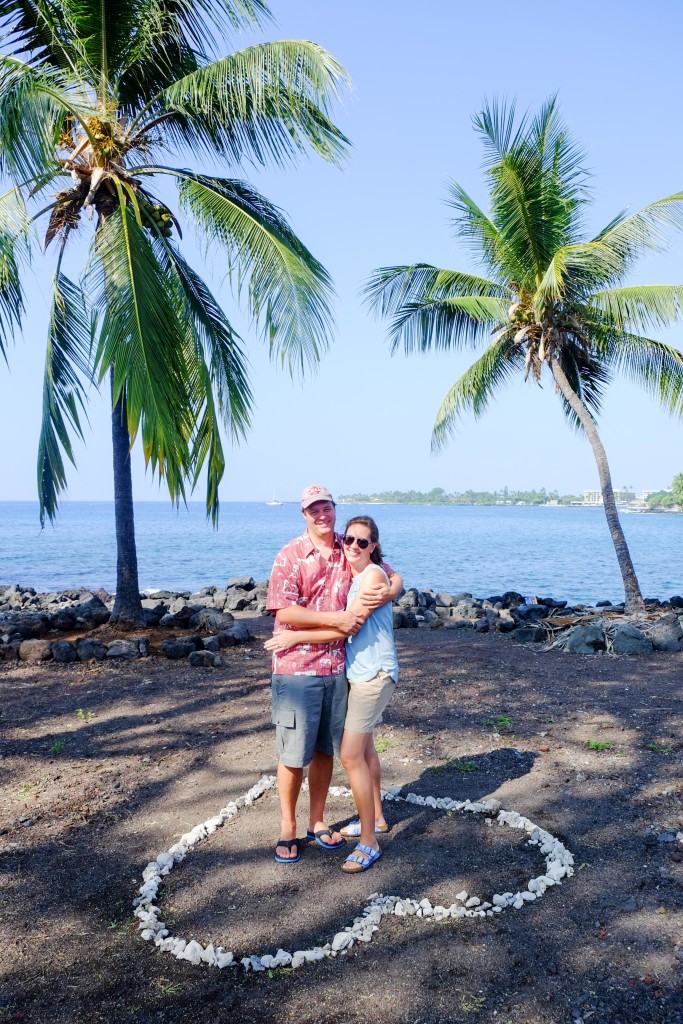 The island Hawaii is the largest of the island chain in the state Hawaii – confusing as hell – but that is the way it is. Unusually when you say to people we went to Hawaii they say either Maui or Oahu. Then you say no Hawaii and they look at you funny… sometimes if you say the big island then you might get a away with it but usually not. Anyway, I've stayed on Maui and Oahu and they are much different then Hawaii. In terms of age, the island of Hawaii is the youngest of the group and it shows; with few beachs and a mostly rocky or lava-ey coast line. This makes most of the beaches quite busy as there are few of them. On Maui, the perimeter of the whole island (almost) is beach meaning you can pretty much pull over any where and have a beach.
Our favorite beach was Manini'owali Beach which is wave beach with a sandy bottom. All the kids and most of the adults would spend hours being pummeled by the surf every time we went there. Even Leah went in until she got tossed by a big wave and did somersaults in the foam getting sand every where and water up the noise. That was enough wave surfing for her. If the surf wasn't too high the snorkeling was good too.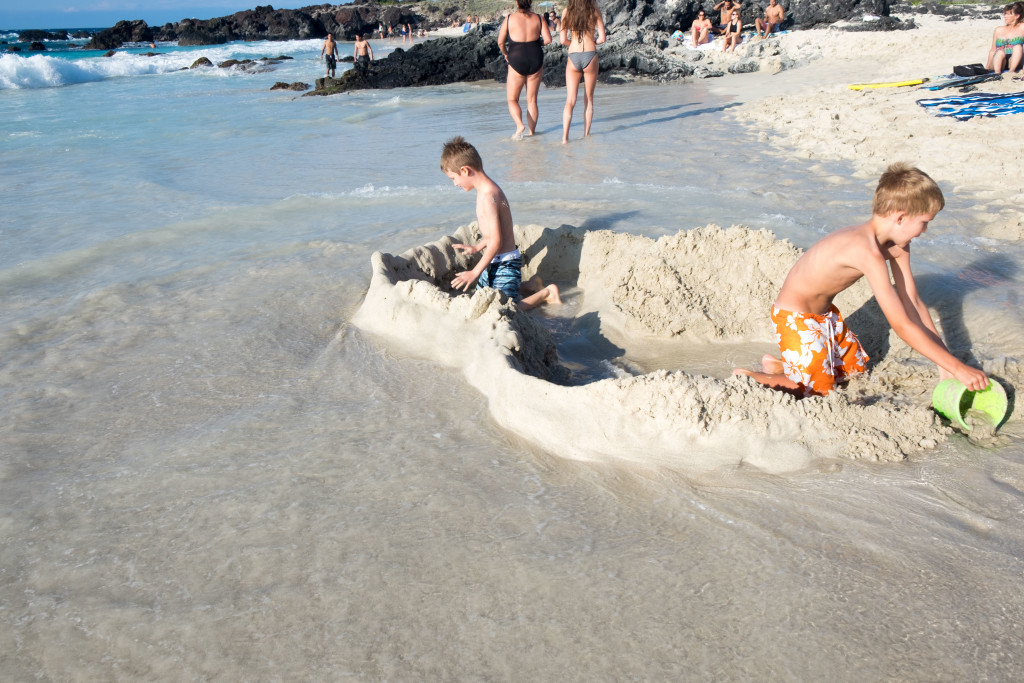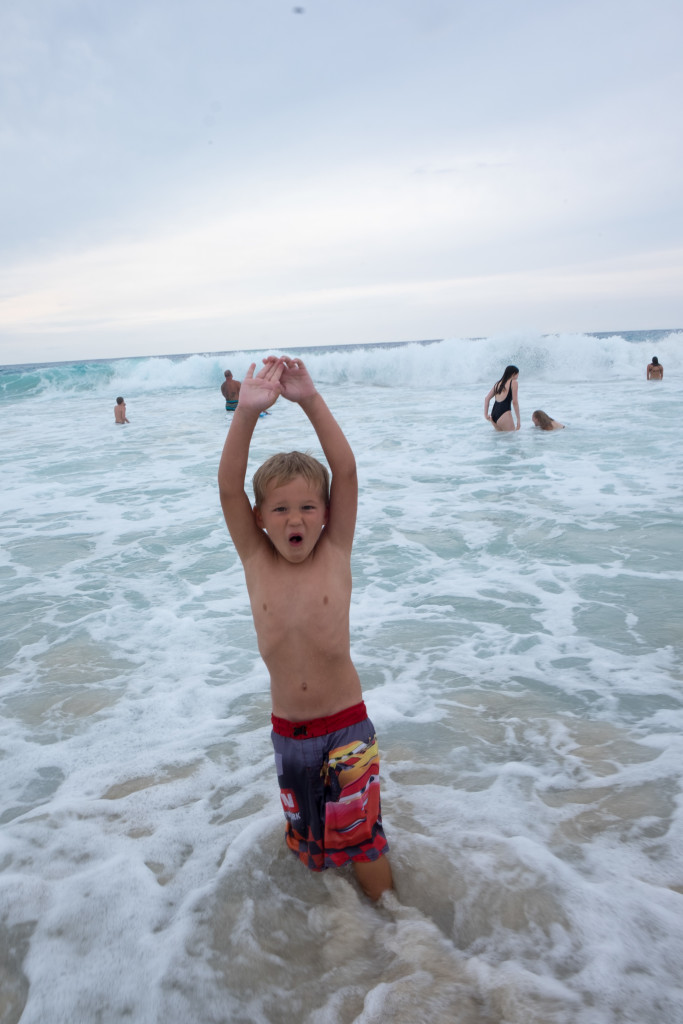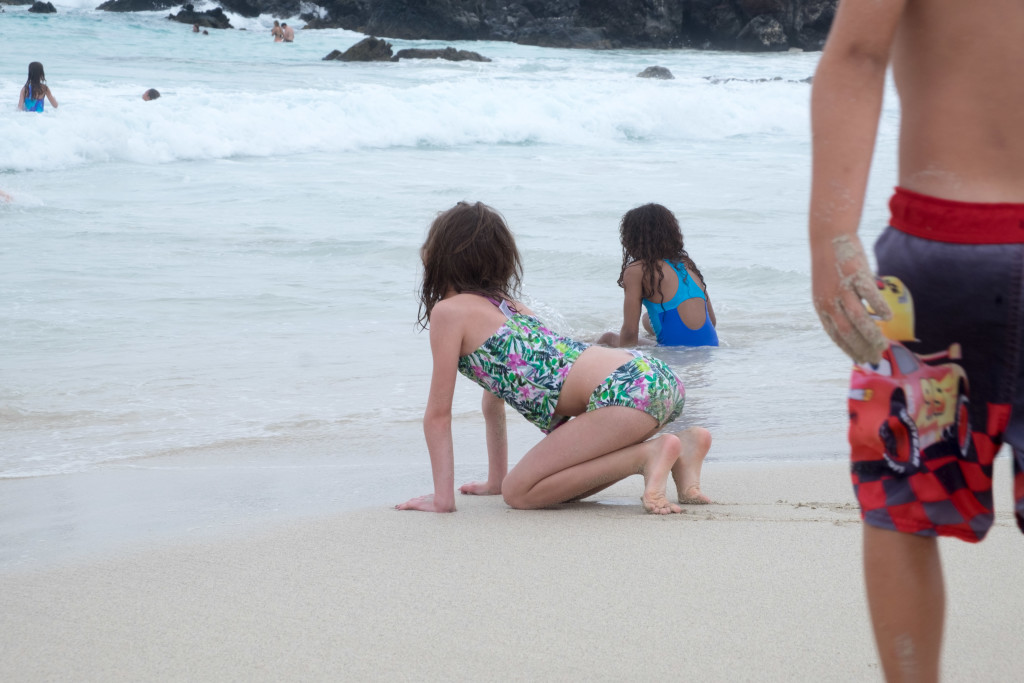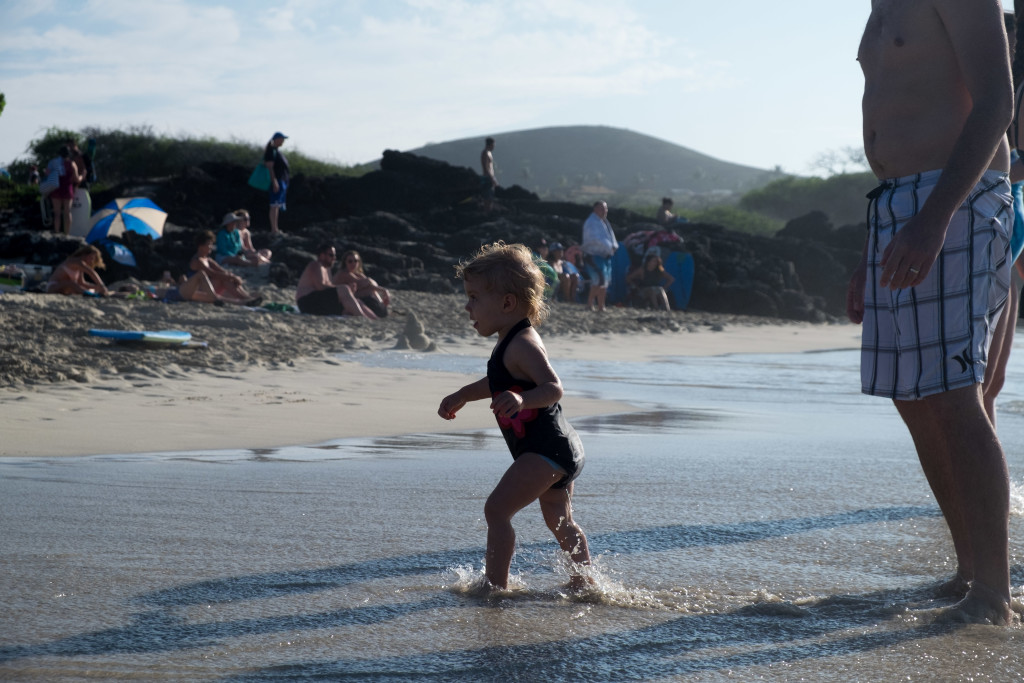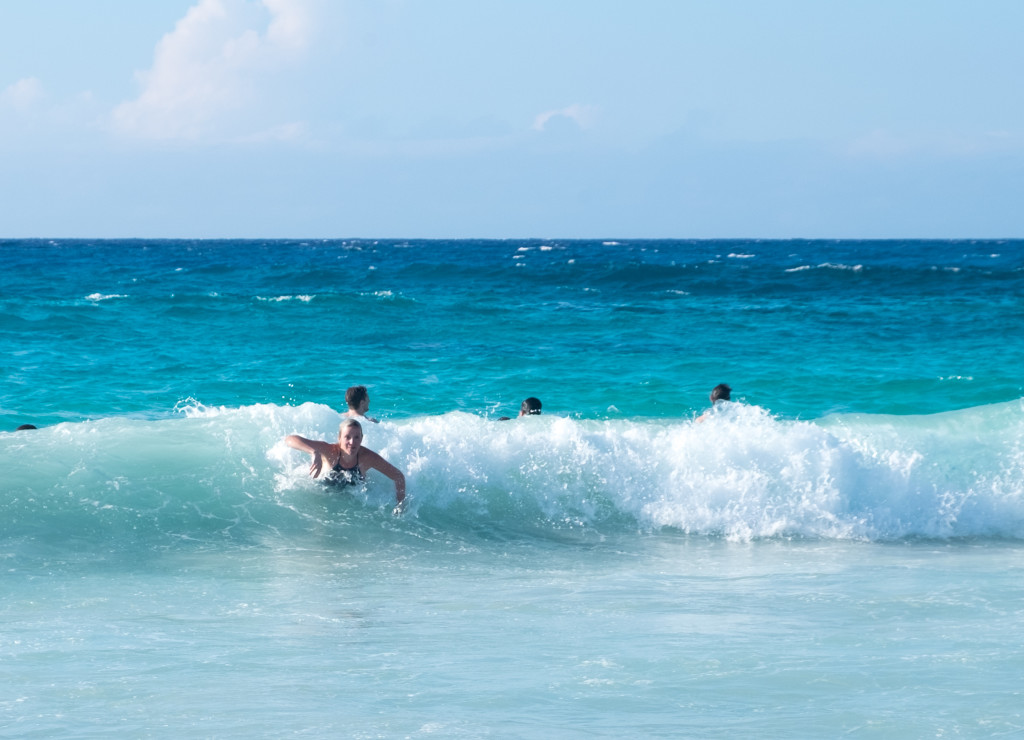 We snorkeled quite a few places but the best is a tie between Makalawena Beach and Keauhou Bay the former having a ton of turtles and more wild fish, the latter having more variety of fish which seemed to be a bit tamer. Everywhere on the island it seemed like the coral wasn't doing that great and many areas had been ravaged by sea urchins. The locals say this is from excessive sunscreen in the water killing the coral because people don't wait for it to soak in before swimming. To me it seemed like there was something missing it the food chain that eats sea urchins. Whatever the reason it was a little sad. Dad and I both have underwater camera so we took some great shots of the underwater wildlife.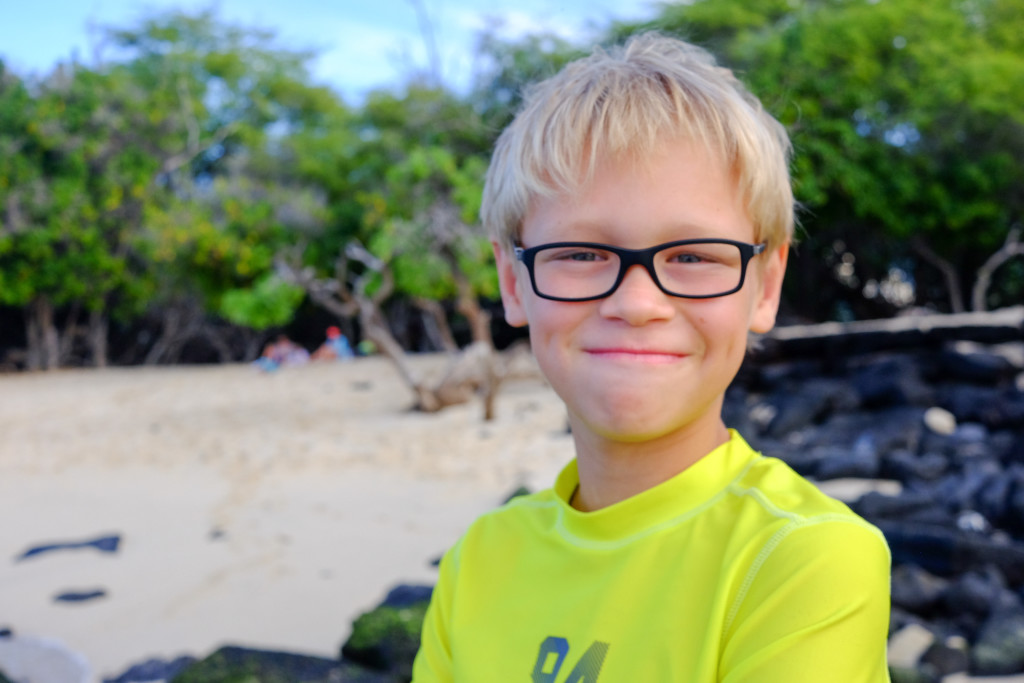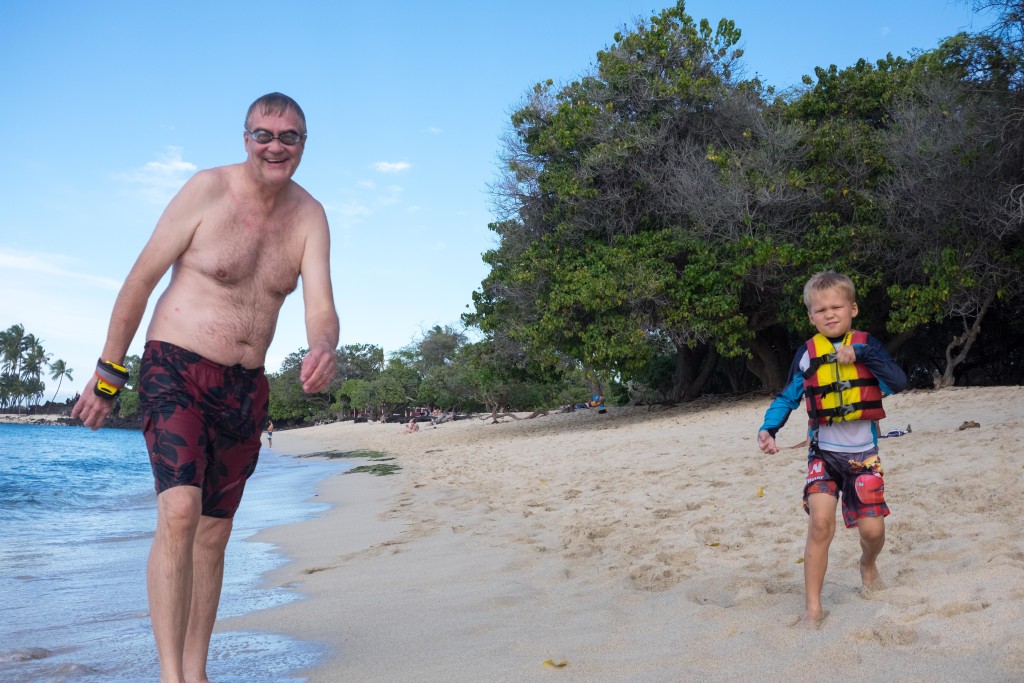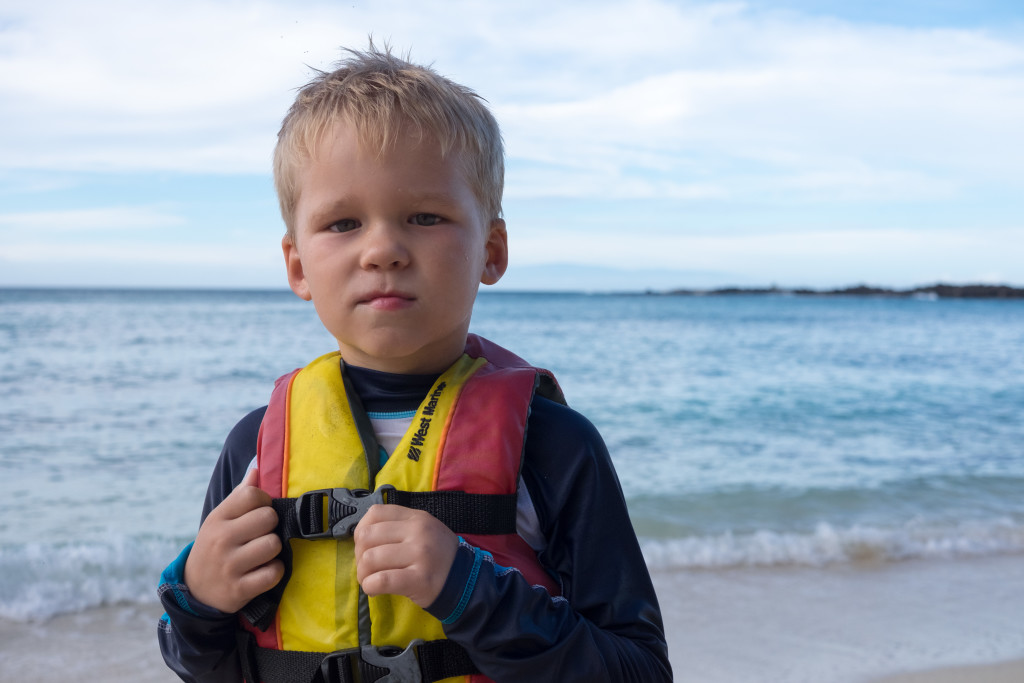 When I tell people about the plan to all meet in one house and live together for almost 3 weeks they usually say a sarcastic "good luck with that". Then I tell them that the house is shaped like a 5 on dice and each corner is a separate house with the kitchen and living room in the middle giving everyone their own space which helps. I think the Winkel's have this co-existing thing pretty well figured out as everyone got along and had fun. Great pick on the house Mom! It probably helps that this our third trip like this and that most of kids are a bit older, so that only Erin needed to have nap time.
The pool at the house was a hit, the hot tub would get used by the kids everyday, either in the morning or the afternoon depending when we were going out. By the end of the trip usually most of the adults would be hanging out reading and talking by the pool too. A great time relaxing and enjoying each others company. Doug, Kevin and I plus James, Matty and Ava-Grace (once or twice) played a lot of board games which was awesome. Agricola was the definite hit but we played a few hands of Dominion (RATS!!) and one Game of Thrones too.
Between board games, wave beaches, excursions, snorkeling, cooking and eating great food, puzzles, swimming in the pool and for the kids playing with Lego we brought everyone had a great trip to Hawaii (the big island 😉
Well "do something" worked; a whole post written.