We stayed on the dry side of the island which is great for beaches and gets much less rain but a lot of the attractions are on the other side of the island in Hilo.  Many people will drive across the island and back in one day, but we wanted to see more than one or two things so we booked a hotel for one night in Hilo.  To get there we took the scenic southern route which gave us a view of rural Hawaii instead of the tourist zone or the island.
Our first stop was at a black sand beach which also had a resting sea turtle on the beach.  The wind was howling and the surf up so we didn't get wet but it was a nice stop to re-charge morale.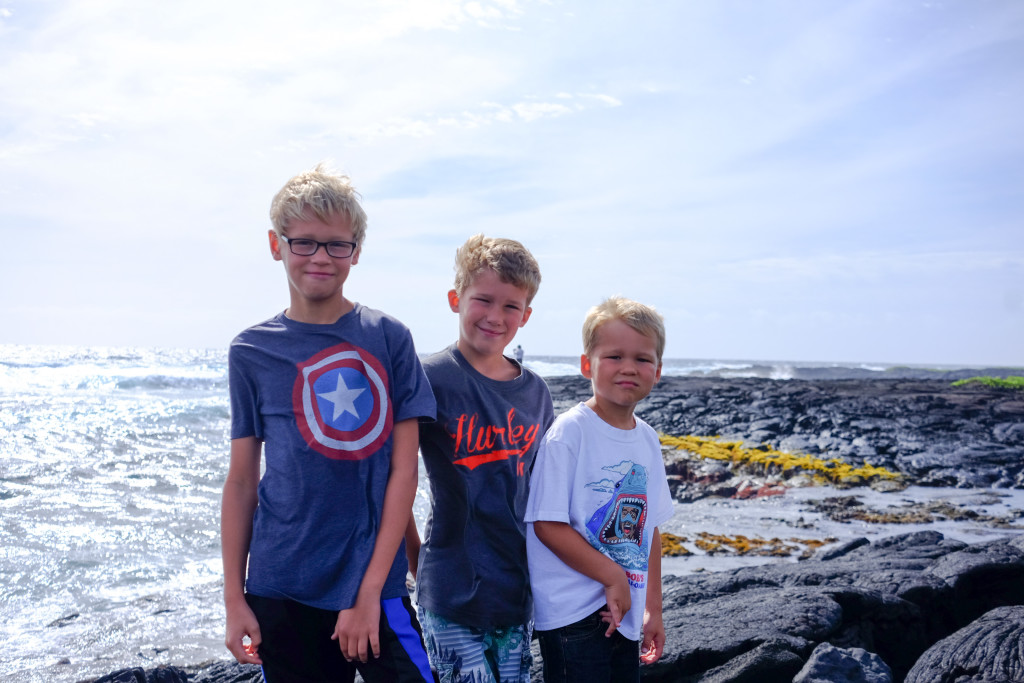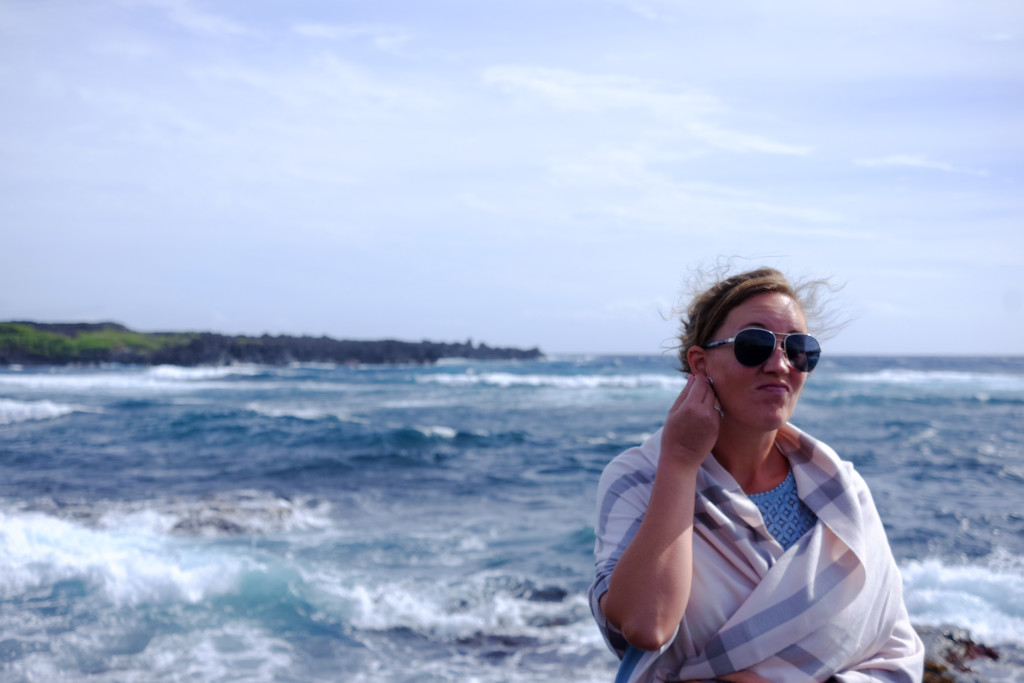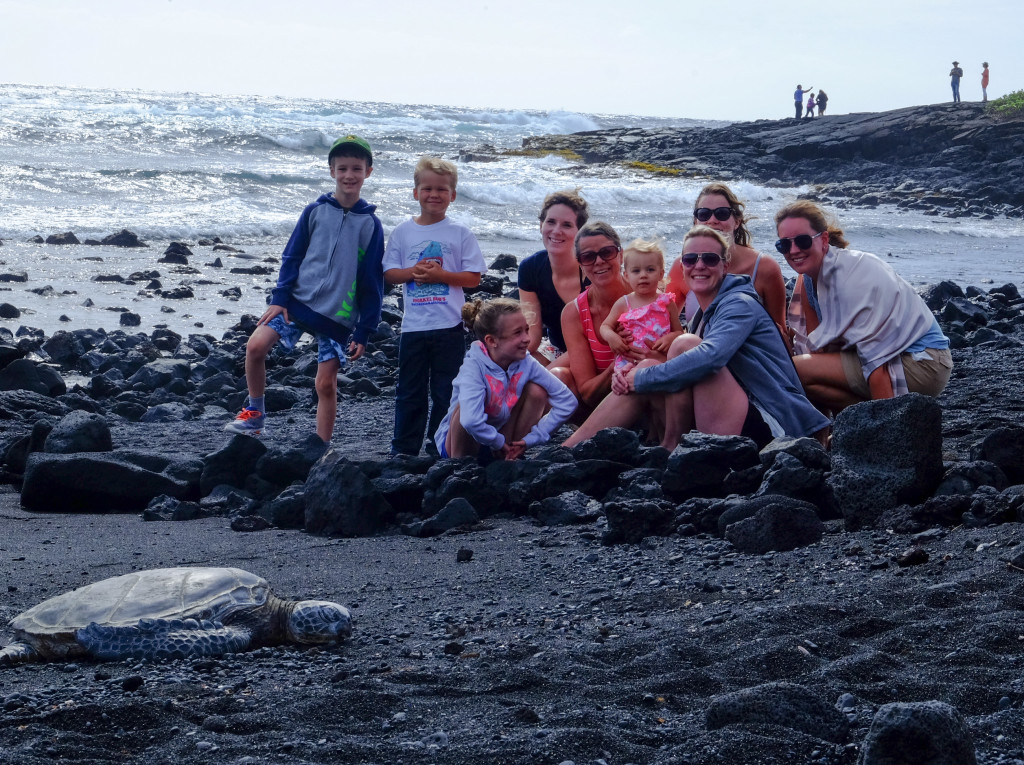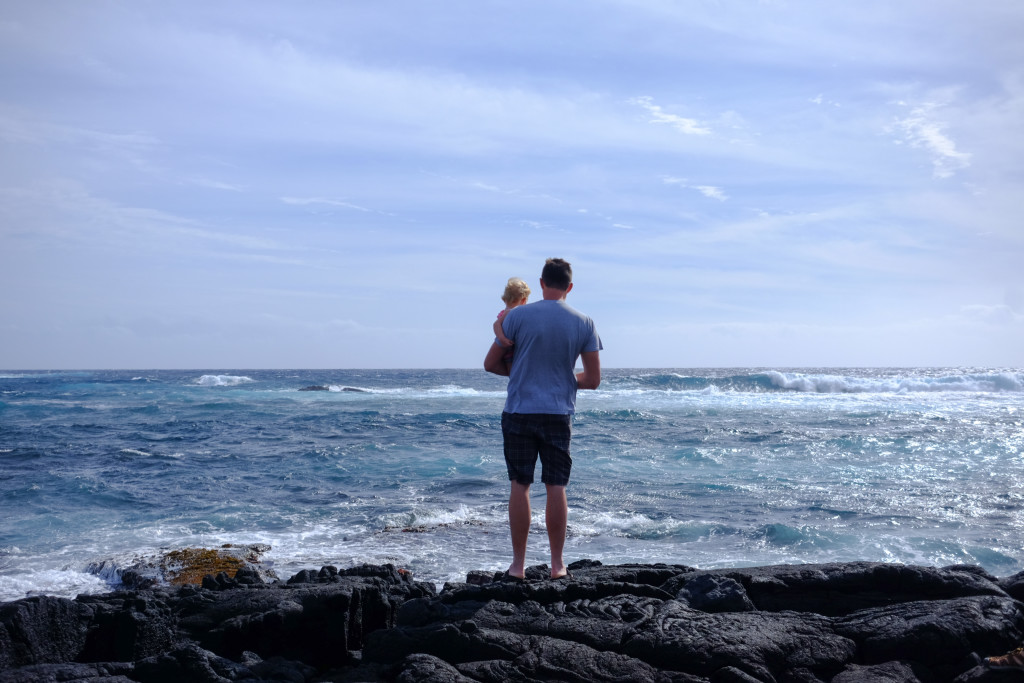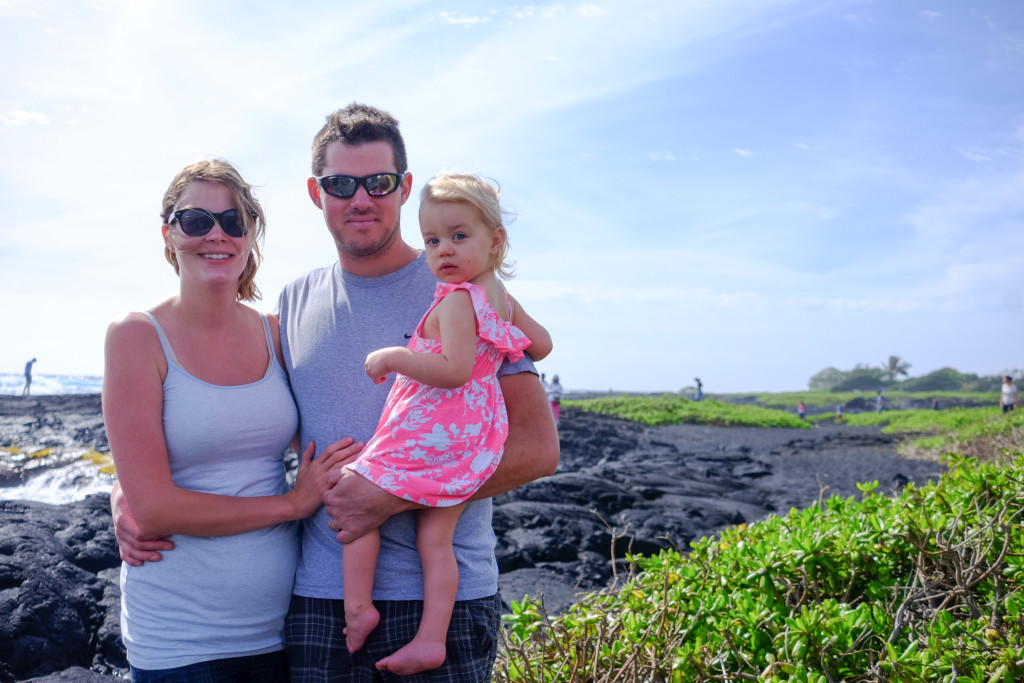 On to the volcano park where the crater can be seen and a great interpretive center but it was raining like crazy so we decided to head to the hotel check-in and then on to the airport for a Helicopter ride.  Finding and parking at the airport was a bit of a pain, but we did manage to find it in time to stand around and wait our turn.  One cool thing at the airport was the backup Air Force 1 (air force 2?)was parked at the airport.  We tried to get close for a picture but we were blocked.  It was still neat to see the plane.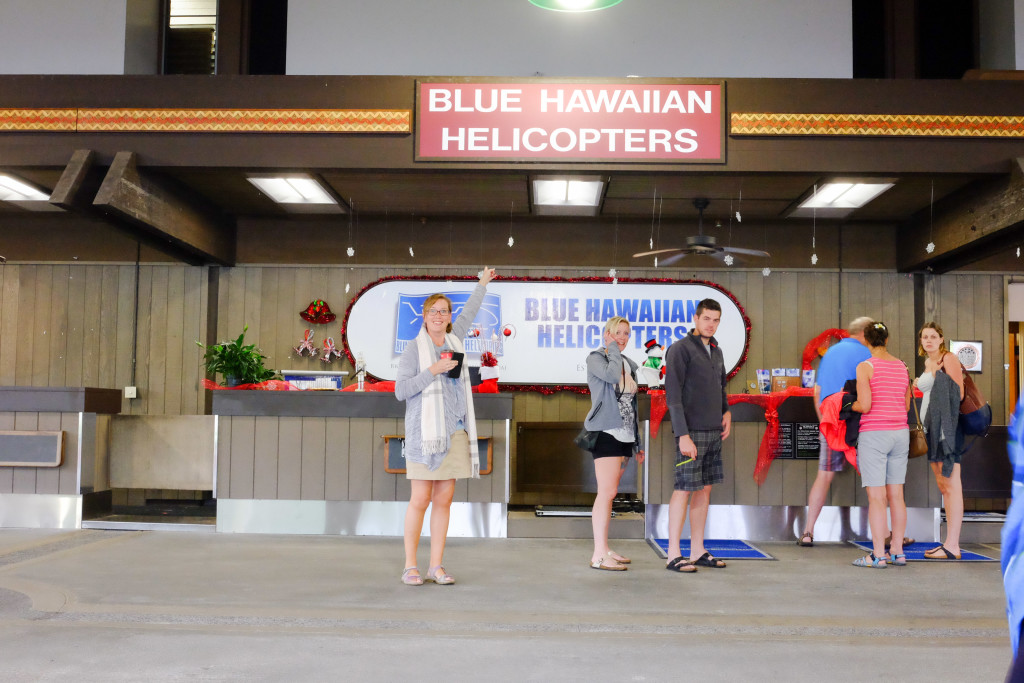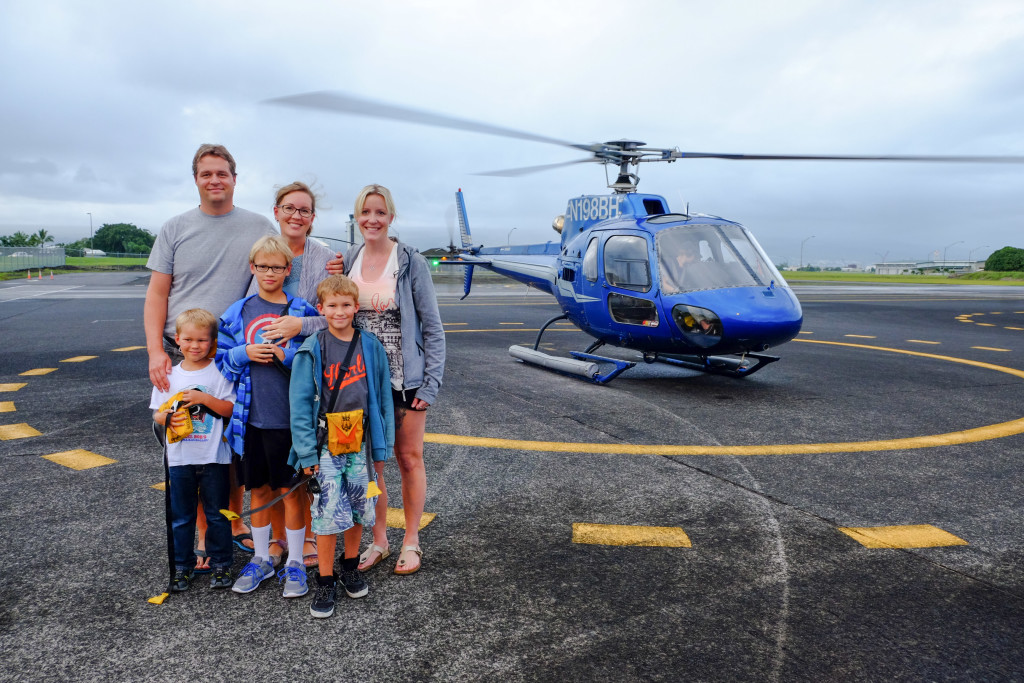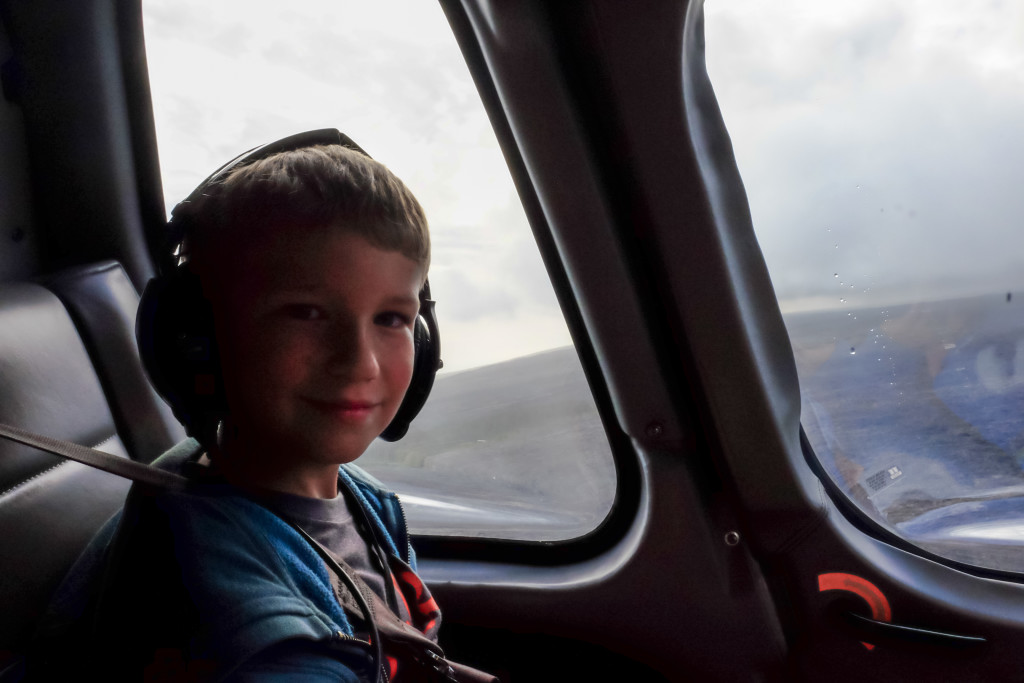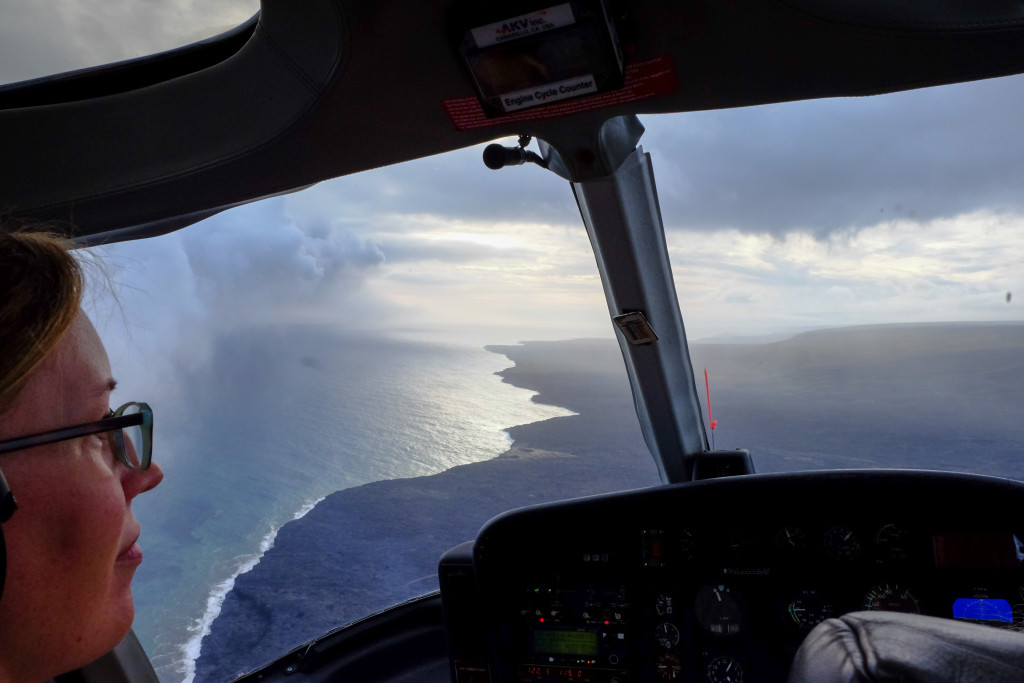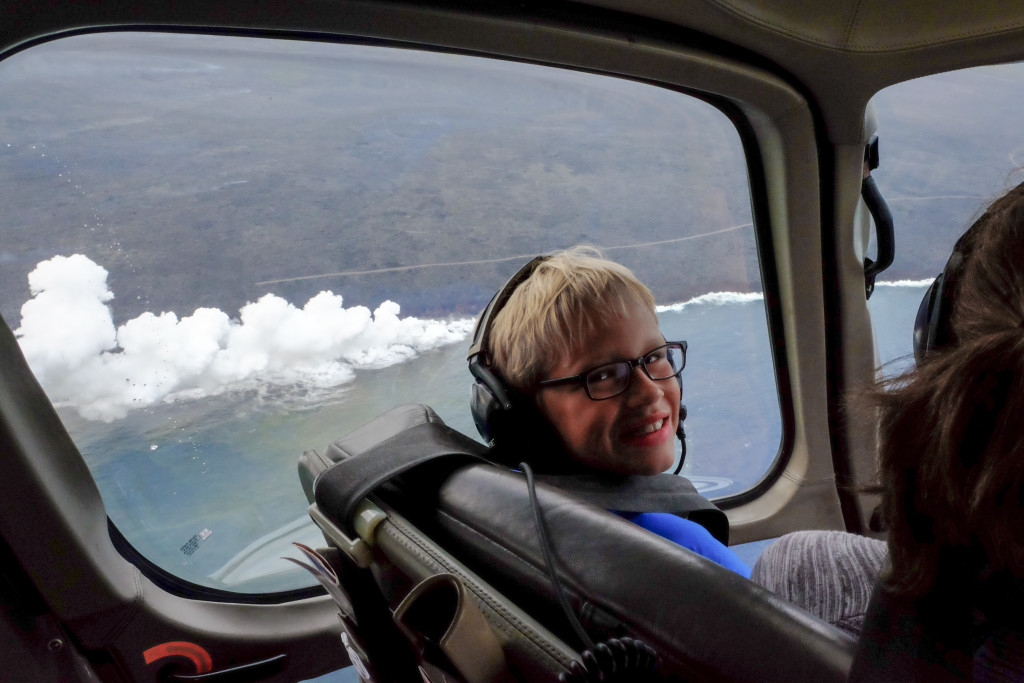 The helicopter ride was great.  We saw the lava running into the ocean and lots of features in the old flows that you can't see any other way.  The flight was a little over an hour and was less exciting than an elevator ride.  Leah and I both agreed that one hour was the perfect amount of time and we wouldn't need any more than that.
After helicopters we re-connected with Kevin and Ashley and went out for dinner at Mark Mattes Coconut Grill.  We originally wanted to go to Ponds but it was a 1-2 hour wait.  The food was good and company excellent.
In the morning the next day we headed back to the volcano park to check out the stuff we missed the day before.  We walked through a lava tube that was dark and damp.  There were drops of water falling from the ceiling and weeping from the porous rock walls.  Then a walk through the rainforest back to the cars.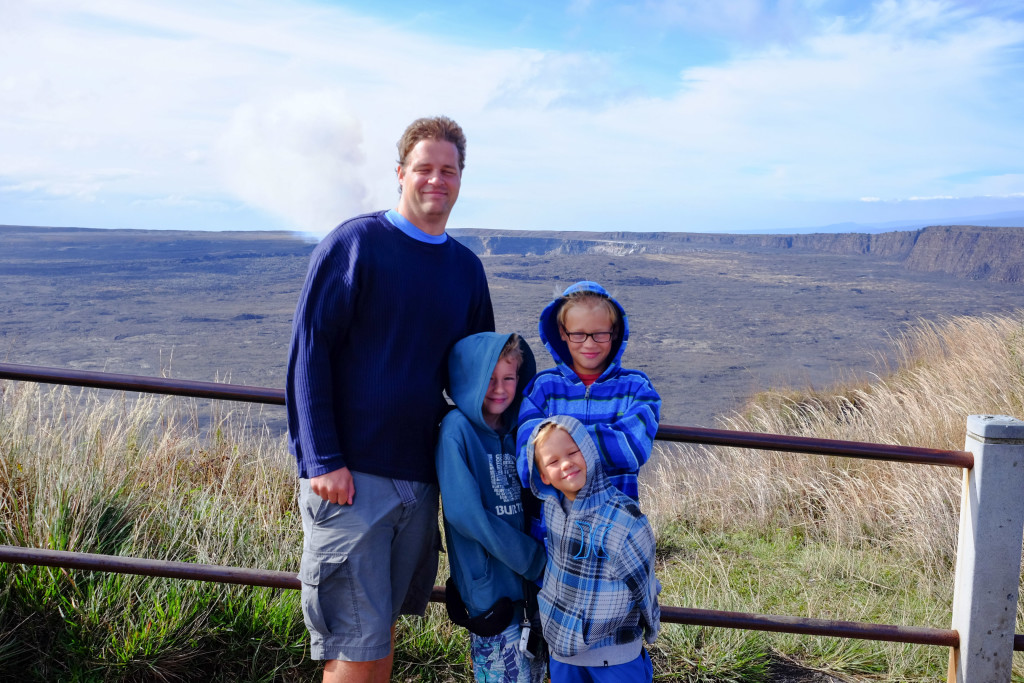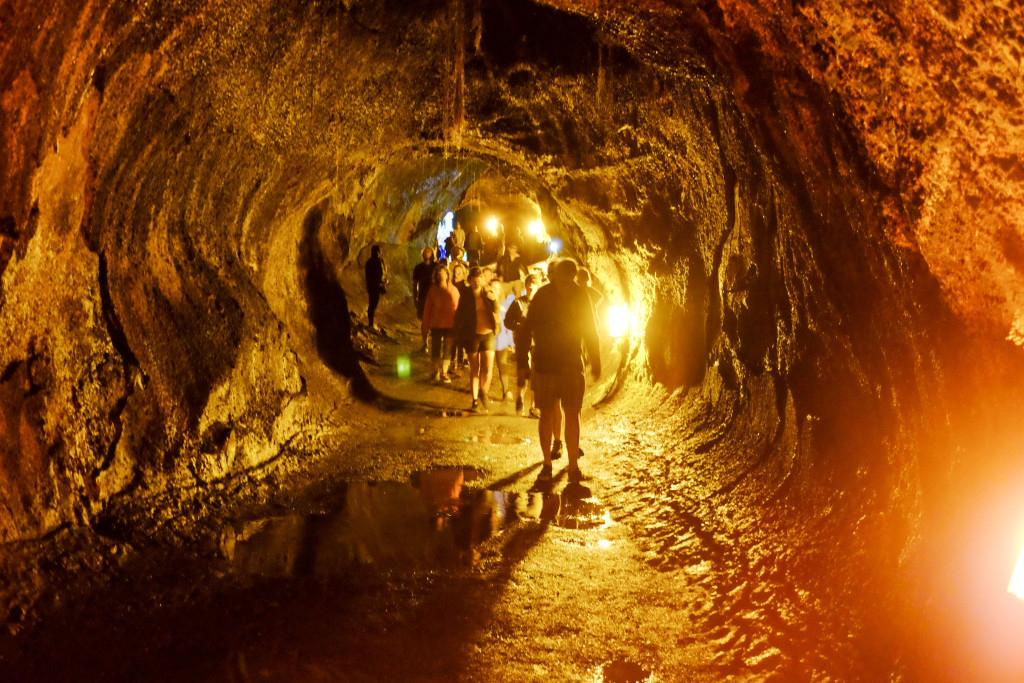 Whenever I am in the rain forest I try to take a picture (usually macro style) of a mushroom but there weren't any that I could find.  I did find a bunch of other neat stuff instead.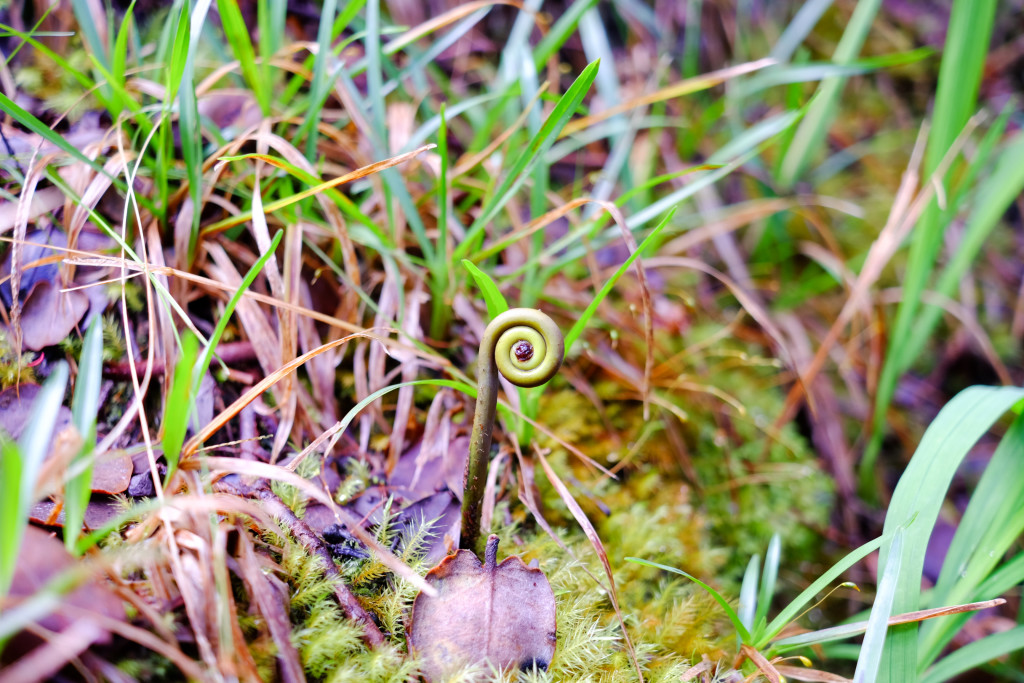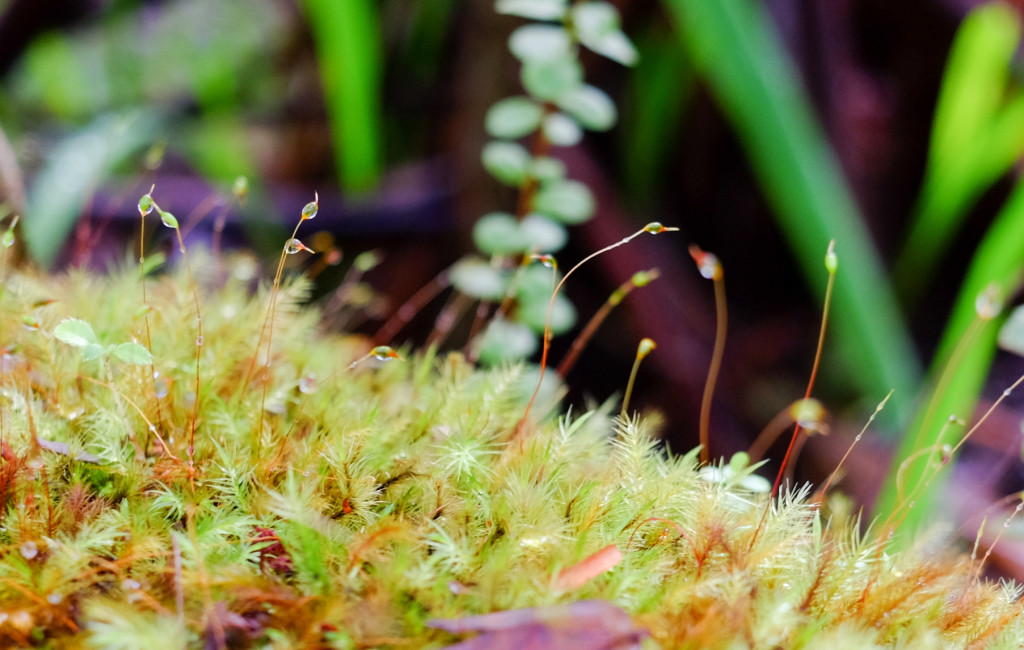 In the afternoon we went ziplining…