Our trip to Pokhara started out with getting dropped off at the international airport and then walking with our stuff to the domestic airport. The demographic shifted instantly as we got closer to the airport from lots of locals to almost all white 20 and 30 somethings with hiking boots and backpacks – and no other white children. Ankel Adventures! Yahoo!
Our carrier was Yeti Airlines who proudly advertises that they are the first and only Nepali airline with an international safety certification. If we were flying another airline I wonder what that bit information would feel like. The flight was smooth and only 27 minutes with beautiful mountain views the whole way. To land, the plane flies into the valley and then must descend while turning which meant we got a good view of the whole city before landing. We deplaned and then had to borrow a cell phone from a local to call our tour arranging because our ride wasn't there yet – a minor delay.
Our hotel in Pokhara was supposed to have a pool but a few weeks before we got there they tore it up so they could expand it. The children were unimpressed though it was interesting to see how they build one in Nepal using mostly bricks and mortar.
Pokhara is on a lake and is the last chance at luxury before you head out on a trek in the Annapurna range.  We found some great restaurants and enjoyed a relatively chill day.  The kids played tag in the courtyard of the hotel with some Australians kids joining in too.  The next day we tour day.  Our first stop was the world peace pagoda which the Japanese funded but then got into a bit of fight when they wanted to build a memorial to the soldiers who died in WW2.  It took about 20 years for the argument to be settled but there is a shrine for the Japanese soldiers now.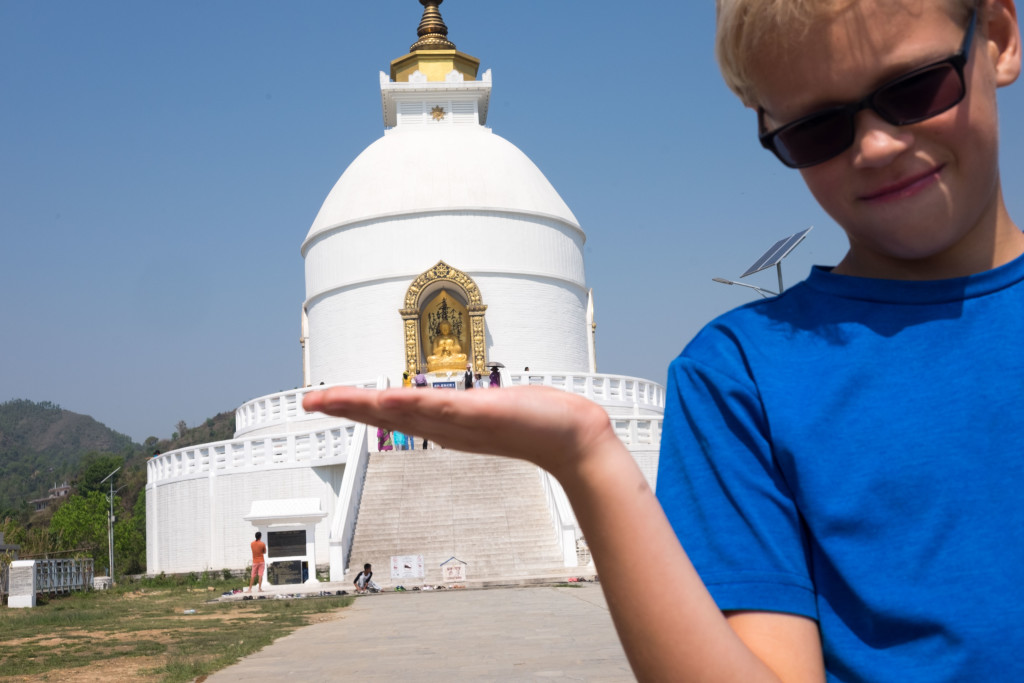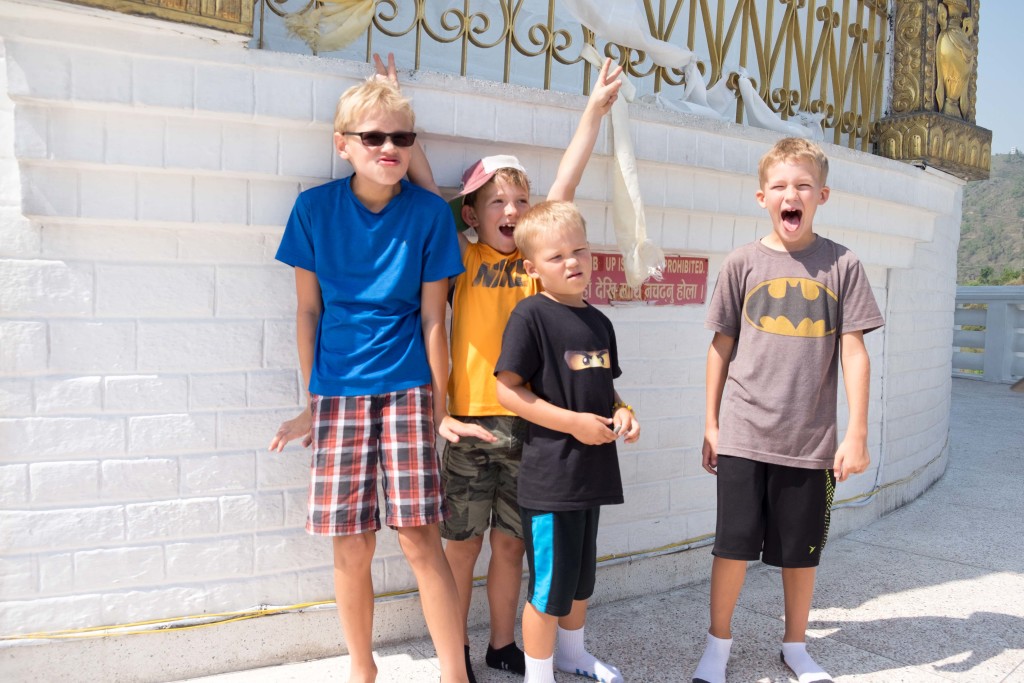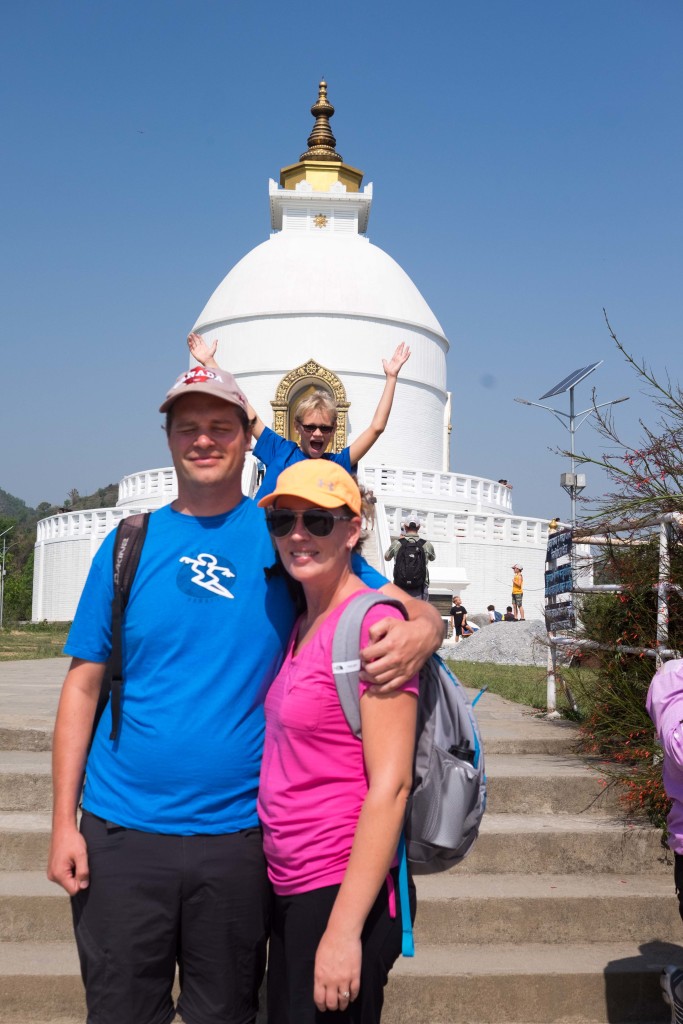 Our next stop was a cave which had a cow shrine down below.  At the bottom of the cave is a waterfall which falls into the cave and then runs off into the darkness – neat.  One the way out our closest call with traffic occurred, Eli almost getting smoked by a bus.  Alls well that ends well.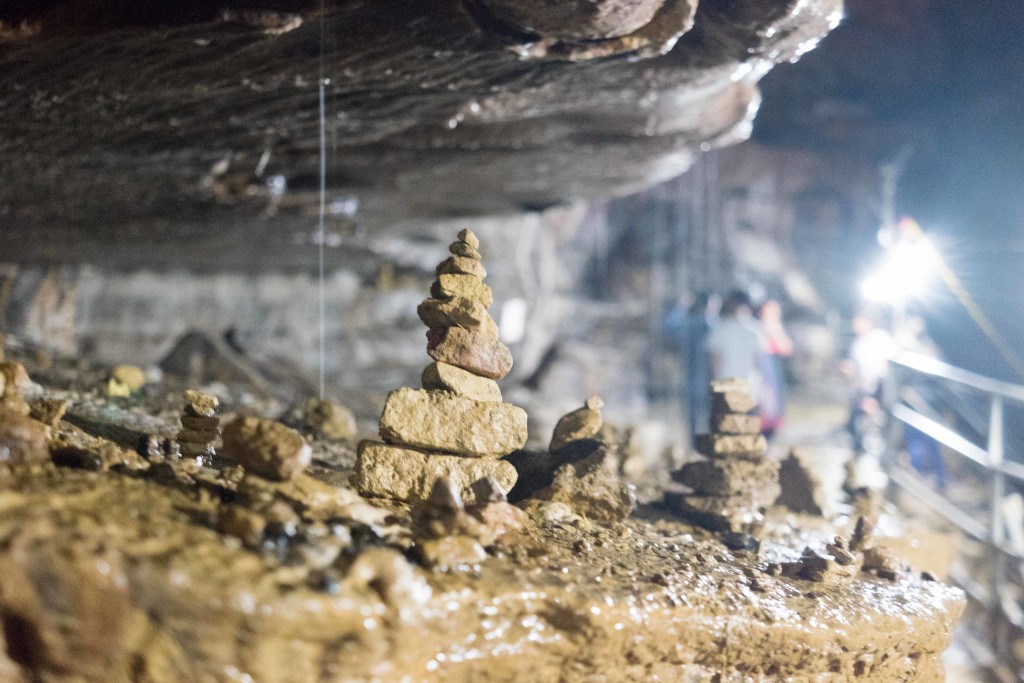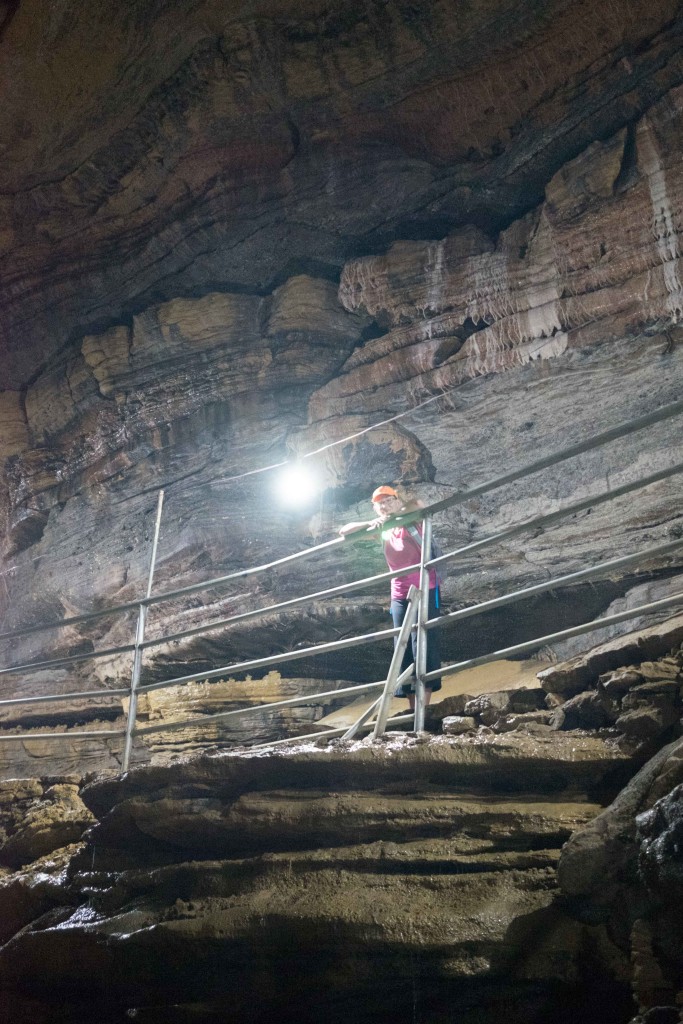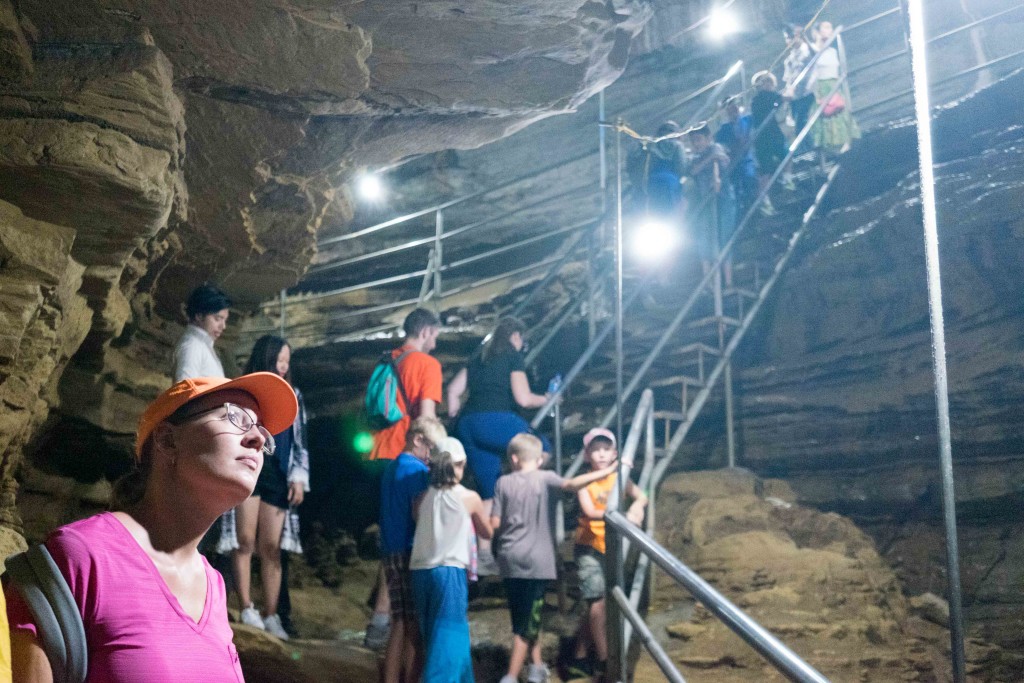 After the cave, we rented boats on the lake but it was a bit of gong show getting aboard with lots of loud talking/arguing between the boat guys and our tour guide as we tried to get going.  Even Mike joined in with the "discussion".  It seemed there was some confusion about whether we wanted a Nepali paddler or not.  Eventually we got sorted into the boats and then cruised around the lake.  Morale on the water was a bit low so and we headed back to the hotel for some R&R.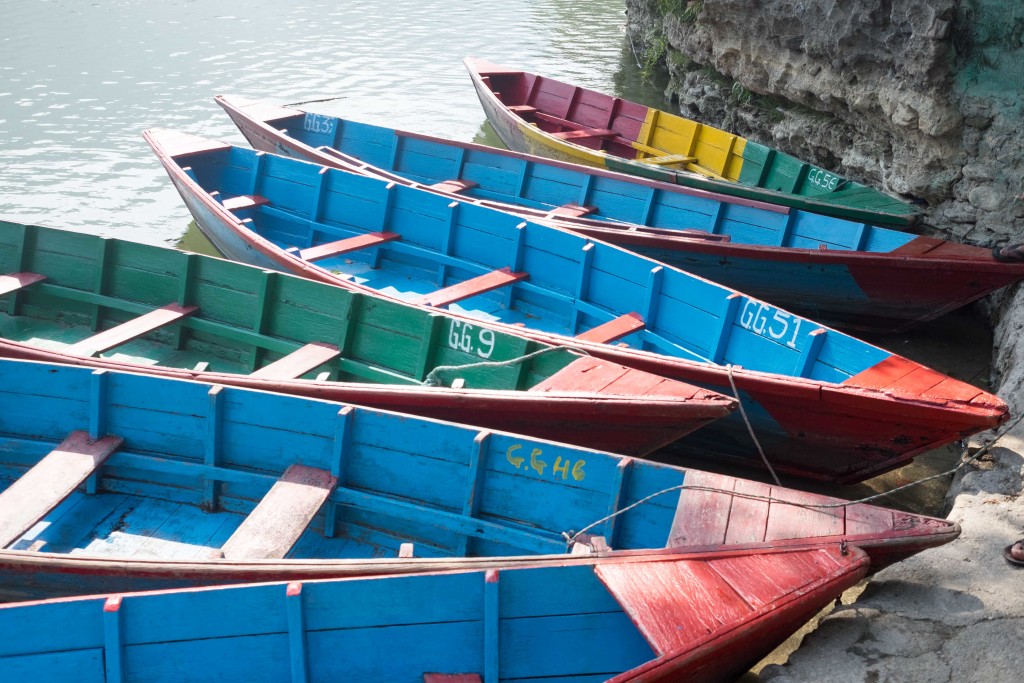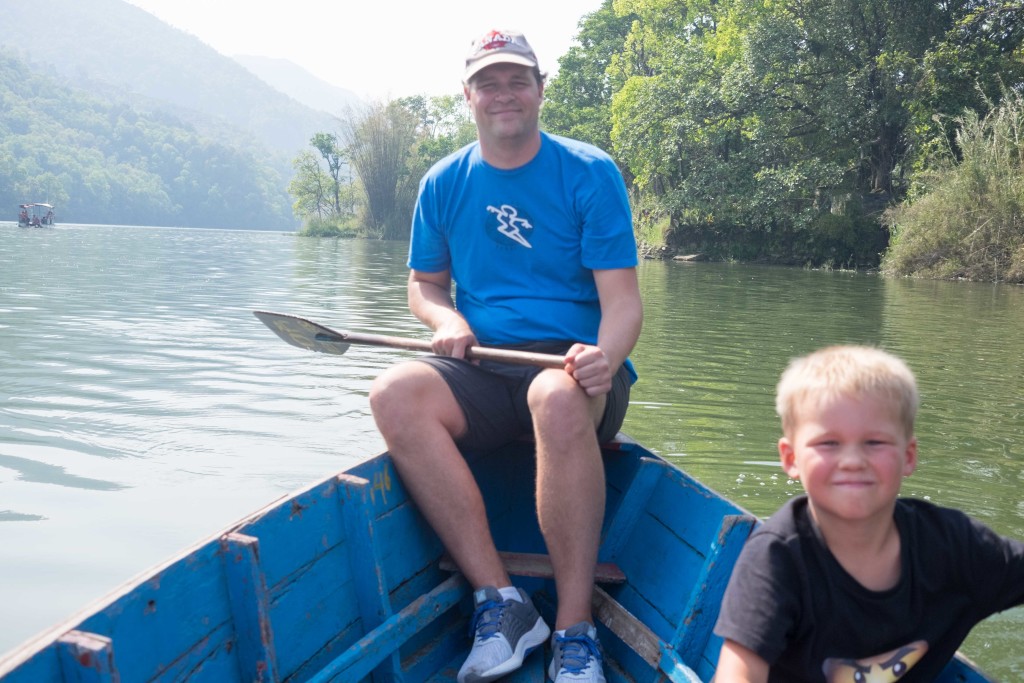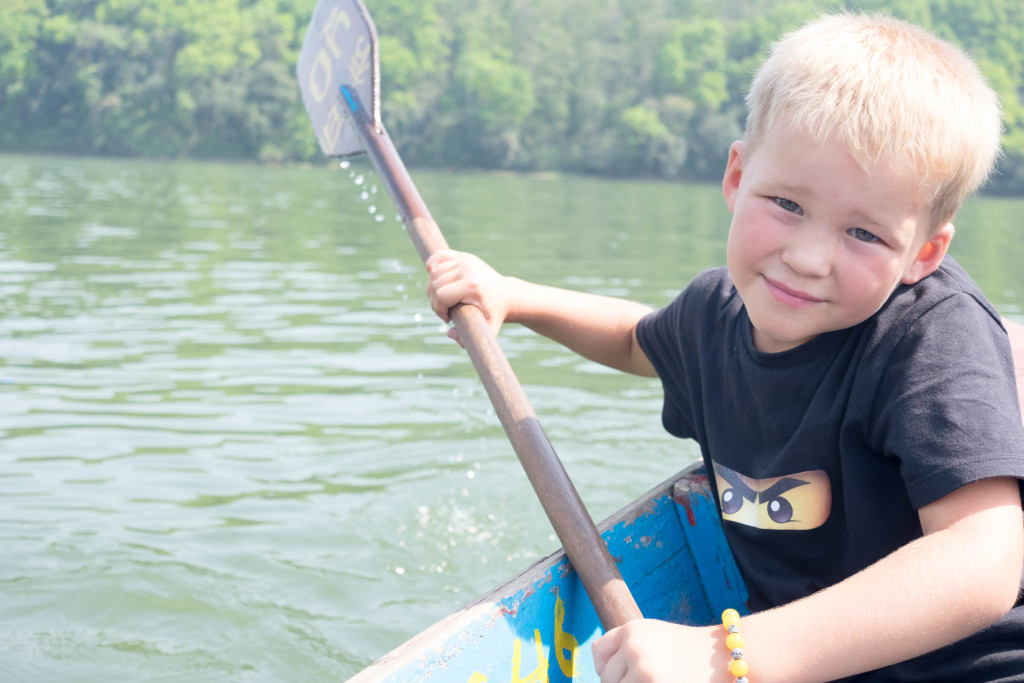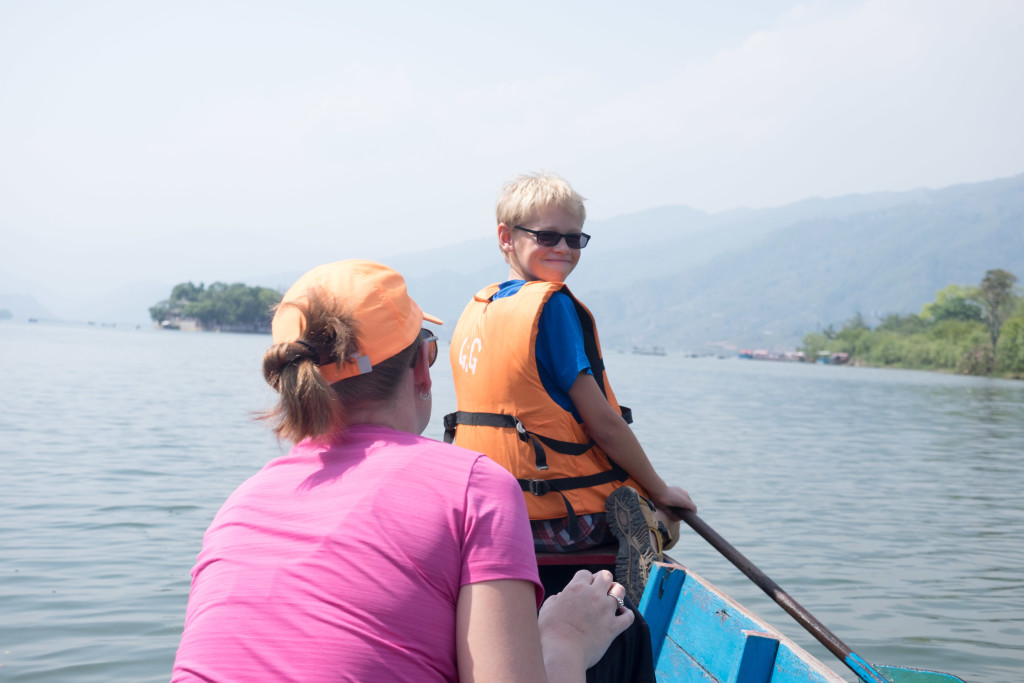 In the morning we re-packed our bags leaving about half our stuff at the hotel so that our porters would be able to carry it, though seeing what some of the other porters carry we probably could have punished them with everything.  If you do go trekking single large bags are better then many small bags as it is easier for the porter to carry.
We drove through a construction zone and then an hour to the start off point of our trek.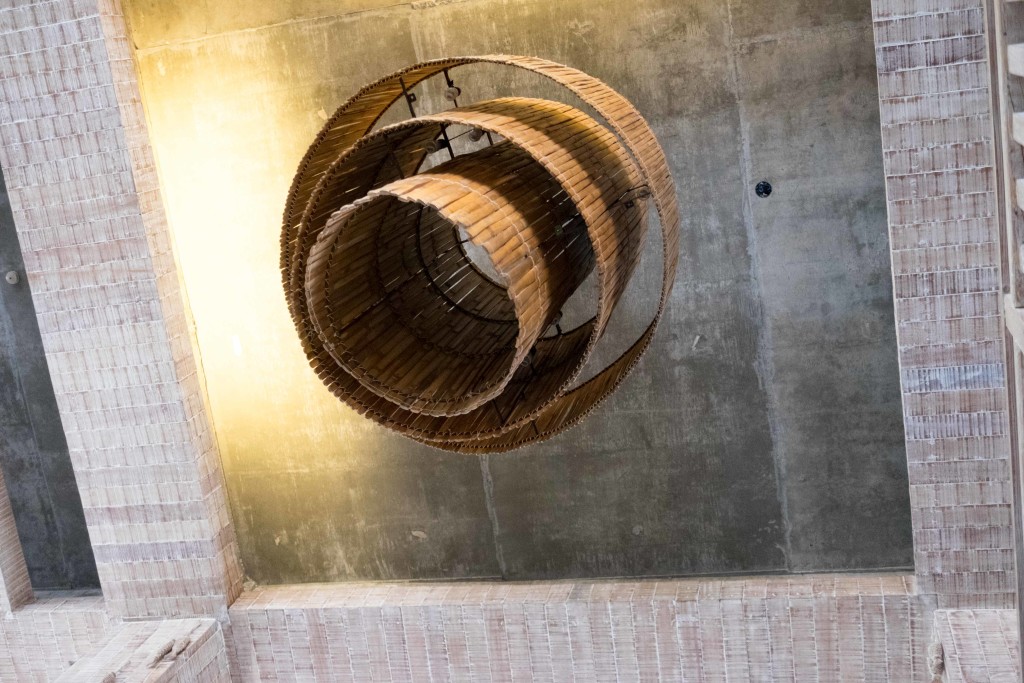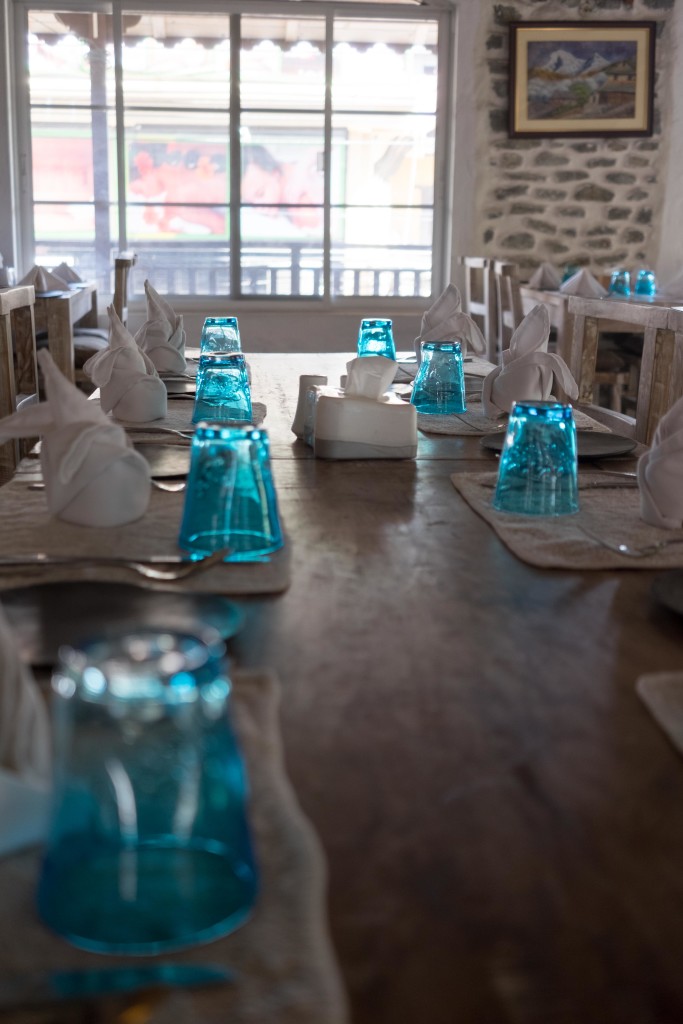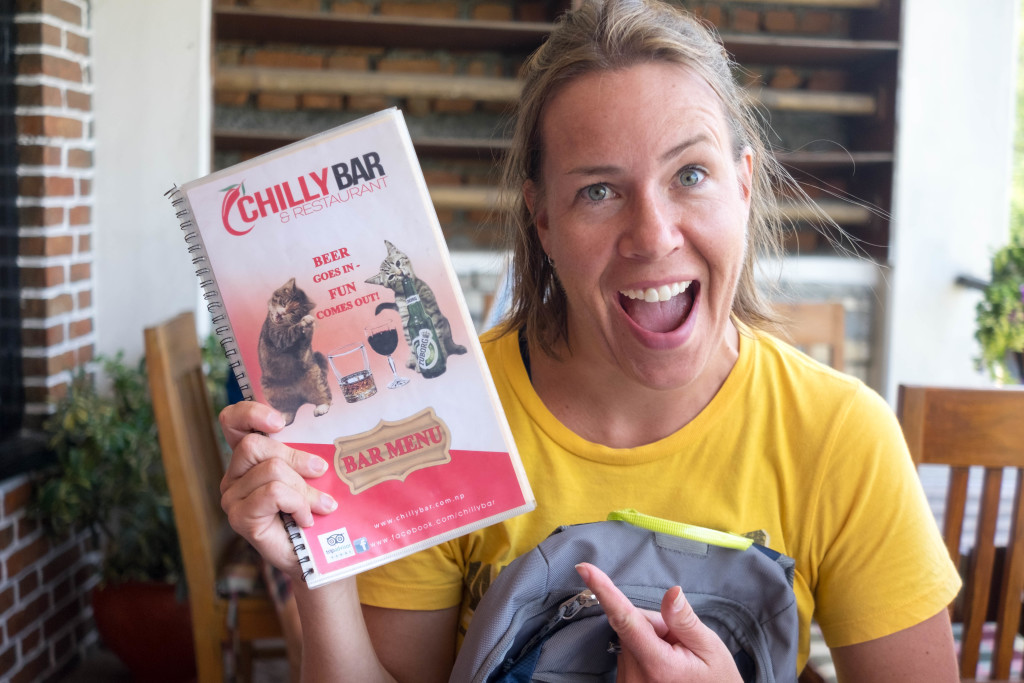 My favorite thing about Pokhara was the lake, it is beautiful and after Kathmandu the more laid back atmosphere was welcome.  There was great food to be had including pizza and home made ice cream.  I think we barely scratched the surface of what Pokhara has to offer but that means we could come back for our next trek and still find lots of things to do/see in the town.