When we went to Oman the very first time, we flew via Bahrain and the airport felt like a hole. This time it felt like a modern place, maybe we were less tired or maybe it was because we were in a different part of the airport. We had enough time to get McDonald's, get scanned again at the gate and then head to London.

Immigration was a long and frustrating affair, though the Anderson's had it worse and we managed to get to Grand Plaza Serviced Apartments by about 4:00pm. We passed a few grocery stores and Leah saw a Bella Italia restaurant. The crew ate their food and went home to crash. The next morning the Andersons came over for breakfast and then we hit the Tower of London, Westminster (Big Ben) and the London Eye. By the end of our Tower of London tour everyone was tired and it was time to go home. It was my second or third time seeing all of those things but I still enjoyed it. Tower of London took way longer then expected and almost everyone enjoyed it – Ethan ran out of steam by the end. The wall walk was very well done and that was mostly new to me this time. The Eye was okay though the kids weren't that excited by it.
After our Eye ride, there seemed to be some confusion and then the entire line of the Eye was emptied. It seemed a little odd as the Eye was still running, but you could stress levels and unease starting to rise in the people near the line and then we could hear sirens close by. We decided to get out of there and later discovered that a 70 year old WW2 German bomb had been found on the river bed where we were. Crazy! It was interesting to watch how people reacted to the news that they had to leave the line and vacate the area, some immediately assuming the worst and running, some complaining about losing their time and many milling about trying to understand what is going on.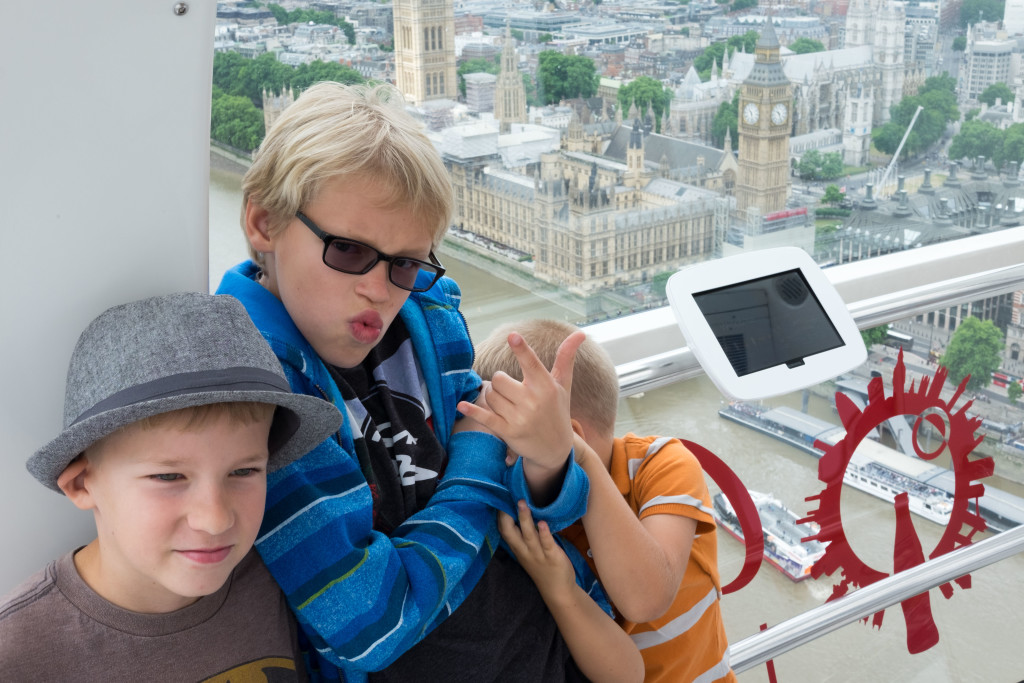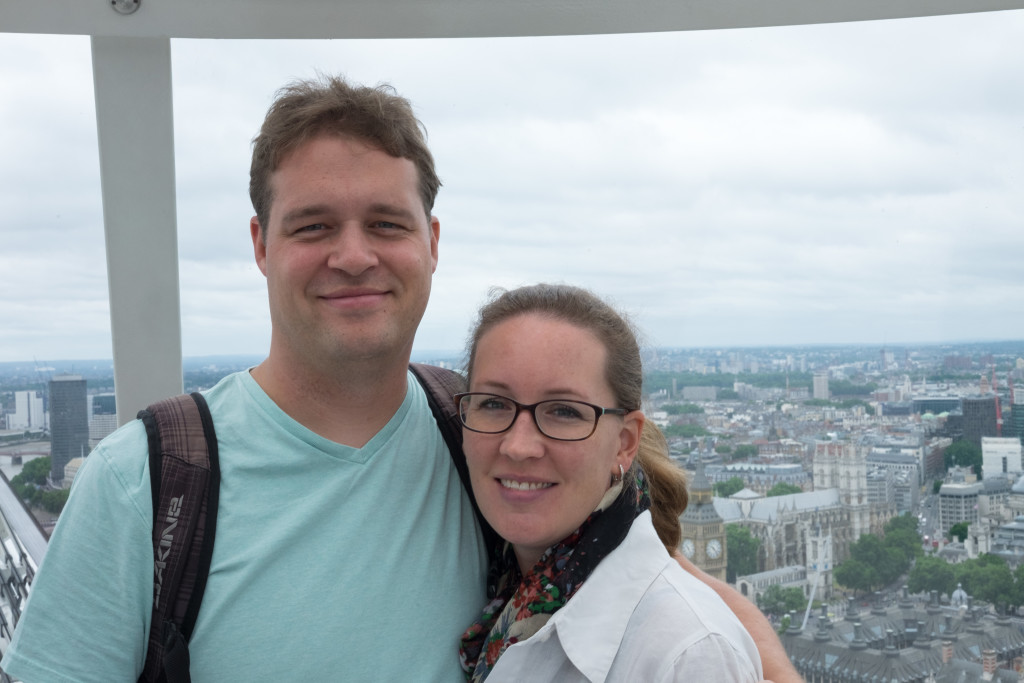 We had planned on a chill day, heading to a park to relax while the kids ran around but due to a signal failure on the circle line we walked for a couple of hours as we walked from the top of Kensington Park to Buckingham and then to Leicester Square. The kids loved the park especially the water feature which they could race stick boats while the adults had lemonades and coffees. At Buckingham we saw the Canadian Regiment of the Princess Patricia's Light Infantry formally take over guard duty at Buckingham Palace to commemorate the 150th anniversary of the founding of Canada.
After the chaos surrounding Buckingham, partially caused by security barrier induced choke points, we were walking toward Leicester square when we happened upon a higher end outdoor food court. It took some doing but eventually even the kids ordered ham and cheese empanadas. Leah and I had savoury crepes called galettes; mine with red onion chutney and goat cheese and Leah got a greek salad one. Filled up, we hit the square where all the kids bought something at the Lego and the M&M stores. Our boys (and Leah) each mixed and matched a cup full of M&M's. Then we took the train home to the apartment – and because Leah needed to have her lasagna again, we ate at Bella Italia.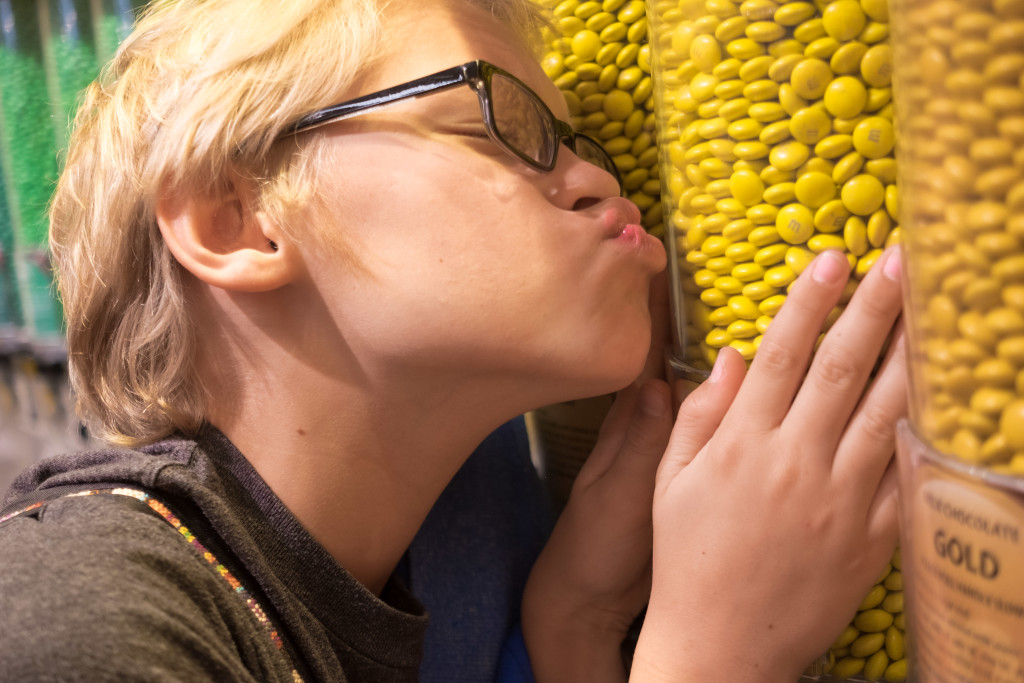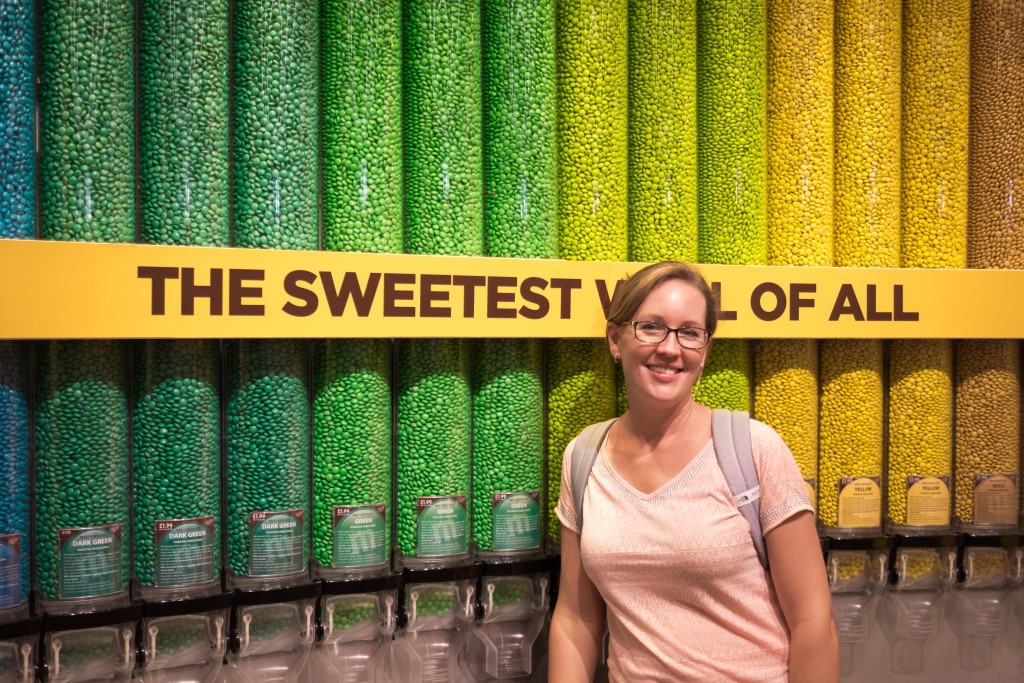 We started our next day with a stop at Monoprix to buy umbrellas, which we used off and on for the whole day. The wind was cold too, so we headed inside the HMS Belfast which because of our late start turned out to be the only thing we "accomplished" that day. It took more than 2 hours to get through the ship and the audio guides were especially interesting because they had a lot of clips from interviews with sailors who served aboard. We hit a pub where we all had lunch to fortify ourselves for the tube ride back to the apartments. To get back, we decided to walk across London Bridge and then toward the Tower of London station along the river.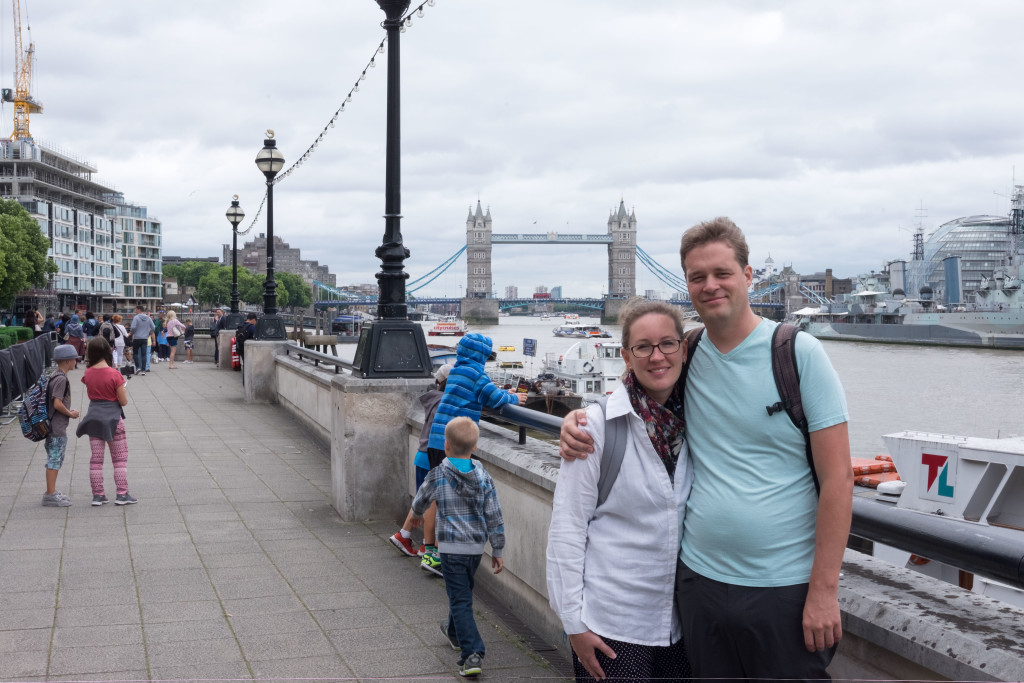 As we crossed the bridge we came across a memorial for those that died in a terror attack June 3rd, 2017. Especially moving were the tributes to Ignacio Echeverría, a skateboarder who was passing by and died while defending a women who was being attacked. I don't get why people think terrorism can ever work, it only causes more pain and frustration for everyone. Hate breeds hate.
Enough of that.
That night we cooked in and had pre-marinaded pork tenderloin with potatoes and salad. The next time I go to London I won't be going to the Tower, Eye and only go visit Chuchill at Westminster, instead I'll have to find more out of the way attractions like the food market we stumbled on. Suggestions? Covent Garden is already on the list – Thanks Anna.