For my birthday we went to Dubai… It was a good trip but it was nip and tuck a few times.  
Our friend, Sara gave us a great tip to drive through Al Ain, which had a much simpler border crossing, brand new empty roads and we ended up at an amazing hotel, Mecure.  We were all a bit tired after driving from Muscat, crossing the border and then navigating the streets of Al Ain which are full of 3 lane roundabouts with no lines.  When we crossed into the city we saw lights up on a mountain which ended up being our hotel – it seemed like miles and miles away but we made it with the help of Julia our GPS navigator.  This was also the first time the boys had their own room instead of 5 crowding into one room.  Ethan still chose to sleep on the floor though – old habits die hard.
The next morning we had a tasty breakfast and then headed to the pool which had three water slides and a giant chess board.  James and I started a game but then two other guys joined in to help him – I lost.  Then we showered and headed to Dubai via route 66… every time I saw a sign I would shout "route 66".  Everyone "loved" it.
As you approach Dubai the first thing you see is a mountain of waste sand that had been piled up about 30 kilometers from the city.  There are 100s trucks queuing up a ramp to add their load to the mountain.  It was huge!  The second thing you see as you approach the city are construction cranes.  Everywhere you look are cranes building new buildings despite a 30% drop in real estate value according to our airbnb host.  She said our apartment was sold for 3,000,000 AED and is now worth on 2M AED, a drop of about 300k CAD!  The developers must still be able to make money at the reduced price.
We got lost within one kilometer of our apartment which was in Burj Al Nujoon, partially because road construction blocked about half the roads.  We got there but then had to wait for our host to come which took half an hour.  When we got to the apartment the first thing that struck me was the wasteful use of space in the apartment.  It had three different balconies, three bathrooms, two bedrooms and a dark cut-off kitchen.  The location was great and we could see the Burj Khalifa but the entire apartment seemed a little run down.  While we there we saw an army of workers pour the concrete for the very bottom floor of a new building across the street from our building.  It took the whole weekend to pour it using 5 or 6 concrete pumping trucks.  When we poured the concrete for a house on Rattlepan in Fort McMurray we rented the same pumper for a $1000 for 1.5 hours.  They had 6 of them for days and days.
That night we walked to the Burj Khalifa to see the fountain show.  It was busy, a little hot but the show was awesome.  The nice part is that you are much closer to the actual fountains compared to the show at the Bellagio in Vegas.  The water goes up at least 100 feet and then cascades back down majestically.  A great spot for people watching too.  After the fountains we found a pizza hut and that filled the hole, bringing morale up from the 7th circle of hell to the basement of a haunted house.  Matty's mood is very sensitive to his blood sugar level.  We walked back to the apartment and went to bed.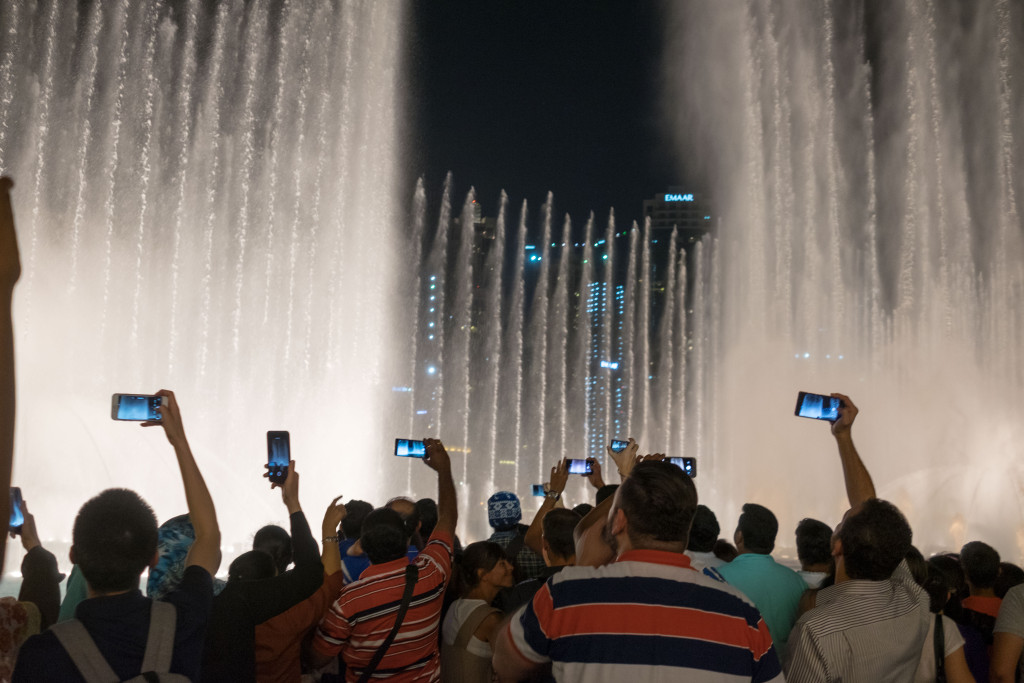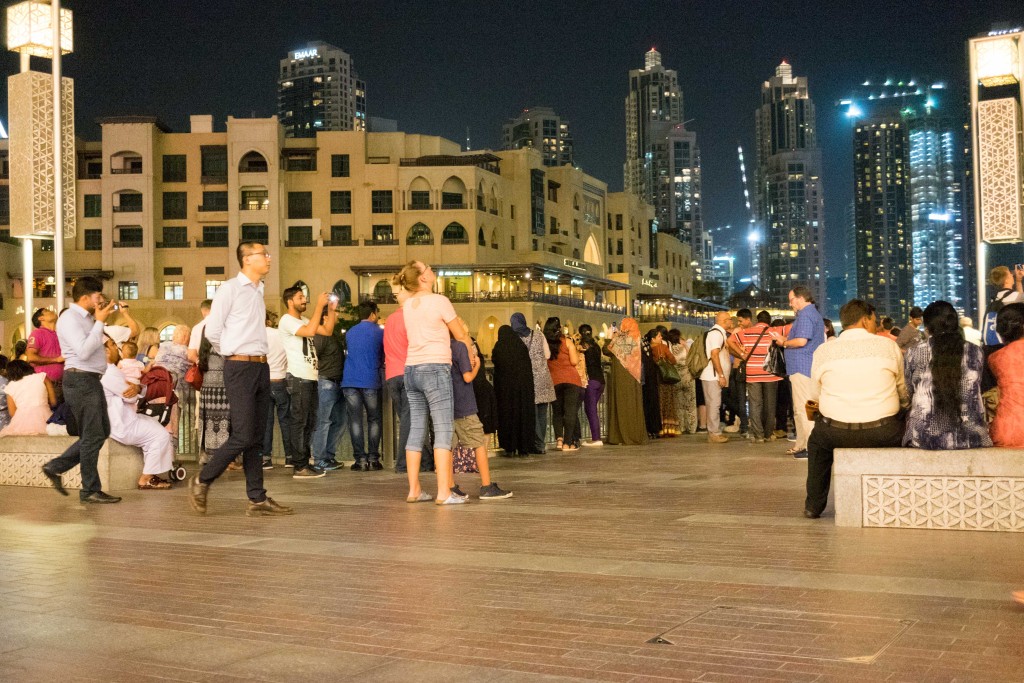 The next day we went to the Dubai Mall whose entrance is at the Burj Khalifa and quickly discovered (again) that we don't really belong there – it is unlikely I will ever spend 10k on a watch.  It is an amazing temple to consumerism.  The Samsung screen wall is incredible with what must be 500 4K TVs showing super high definition video.  The whole mall is really well done – everything is put together and seems really high class with lots of variability as we walk from section to section. Aside from the obligatory stop at the Lego store we didn't really do much shopping, instead we went to the aquarium which must be at least 4 stories deep with a tunnel through the bottom of it.
In the tunnel, we were surrounded by sharks, grouper, rays and hundreds of fish with the occasion a scuba driver swimming by.  Then we went in a glass bottomed boat above the aquarium which was interesting but you didn't actually see as much as in the tunnel.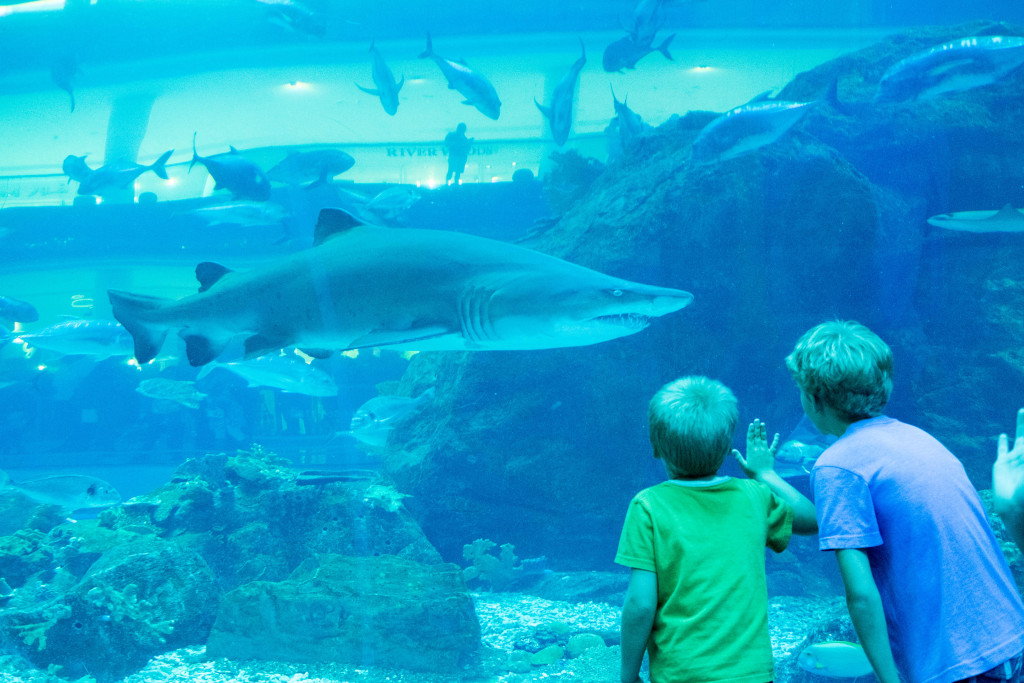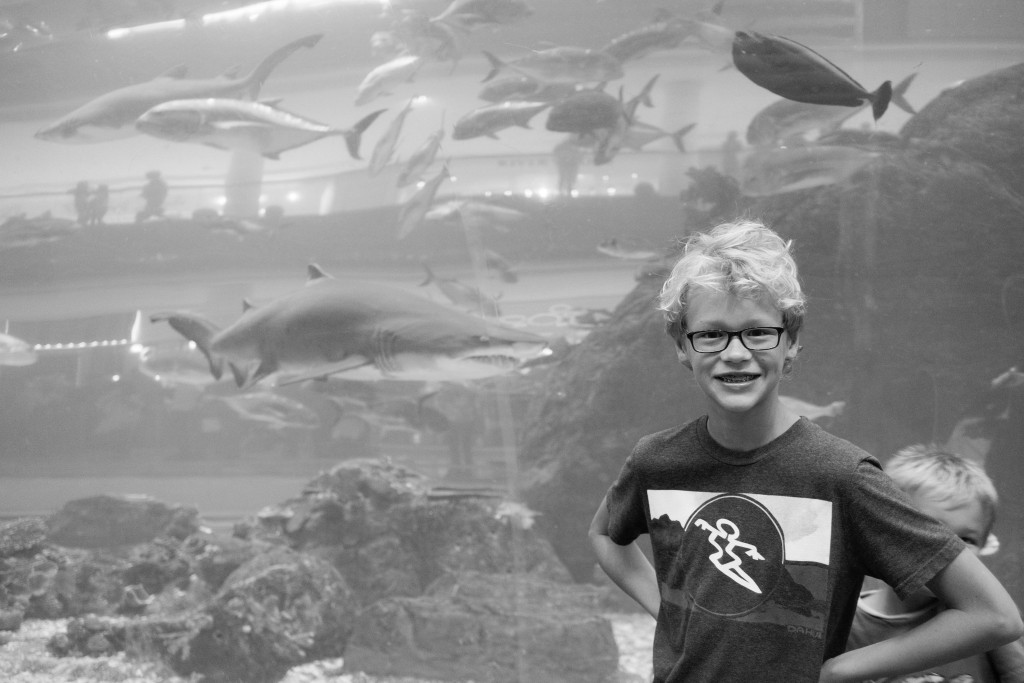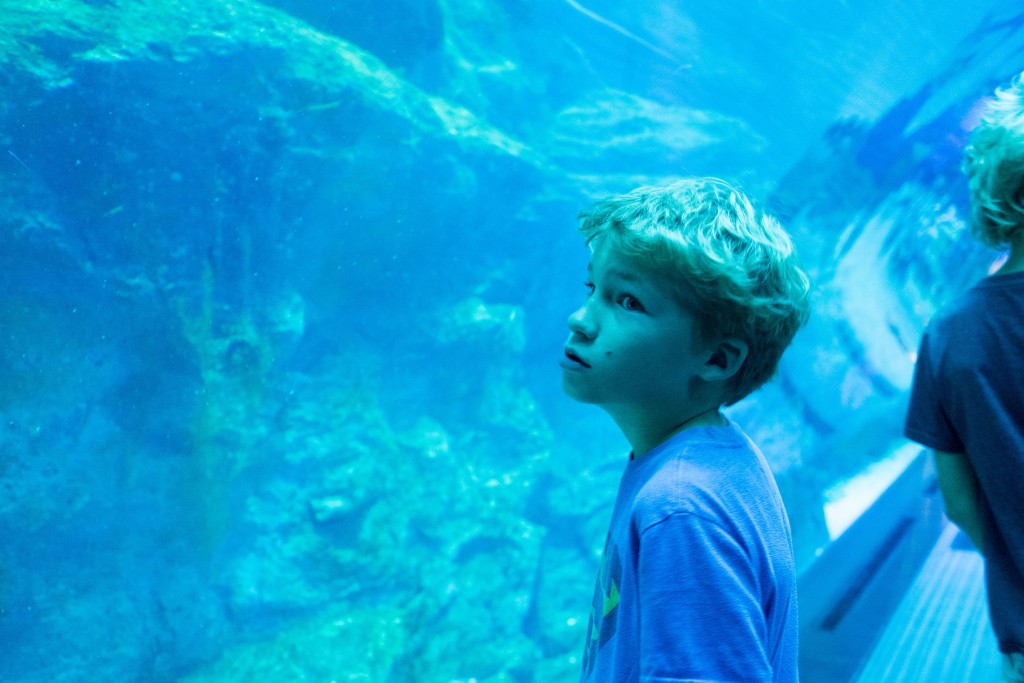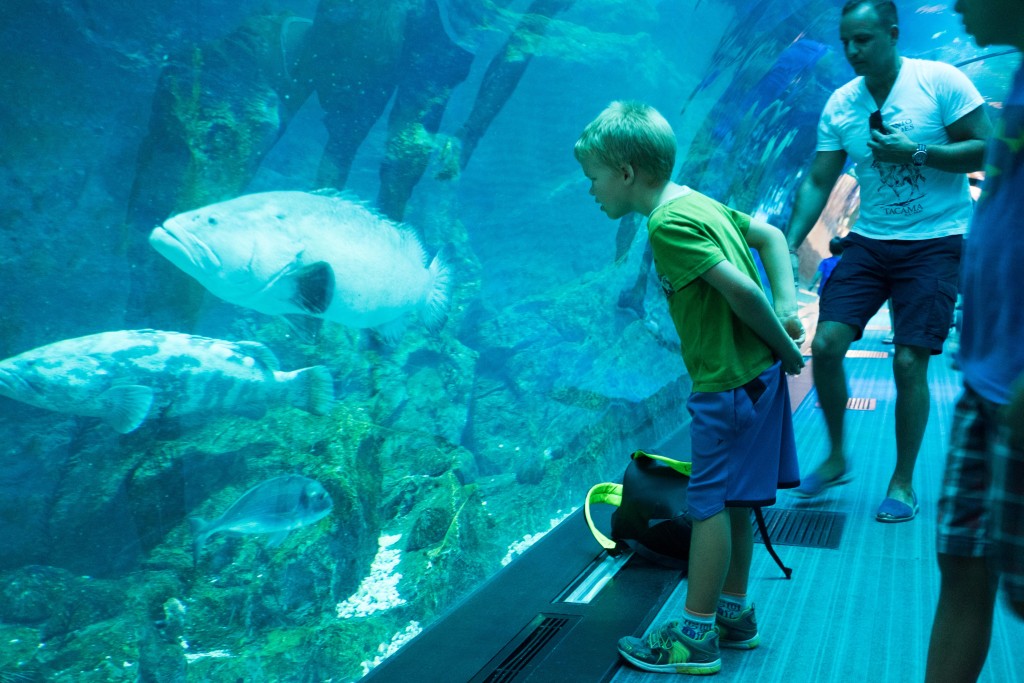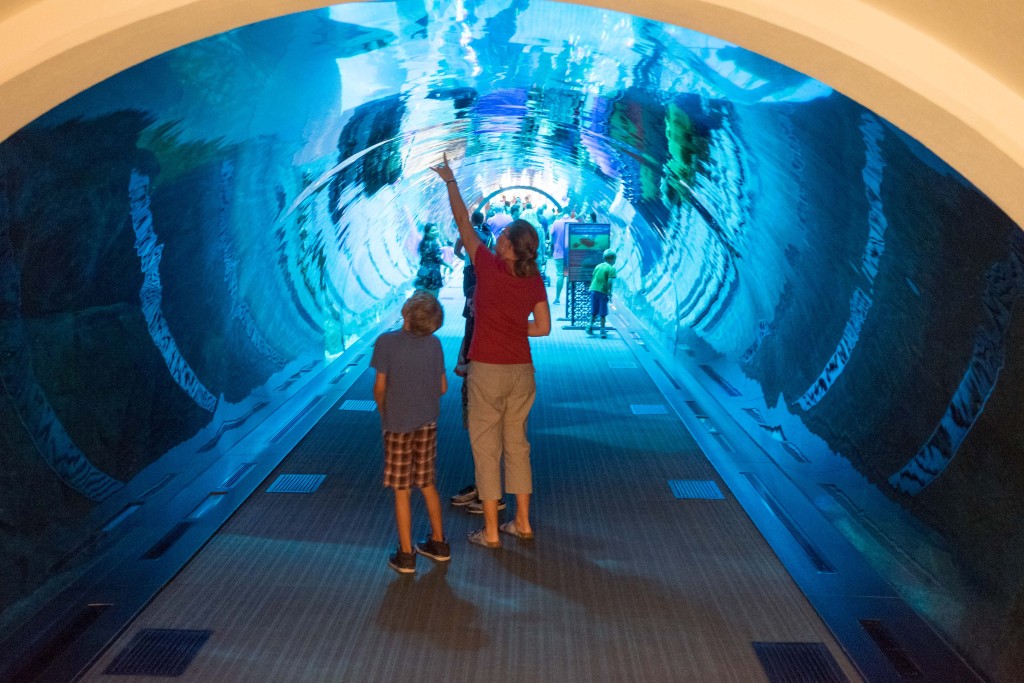 After the tunnel and the glass bottomed boat we had an great lunch at Markette, which we highly recommend and then went back to apartment to relax before our show – L'perle.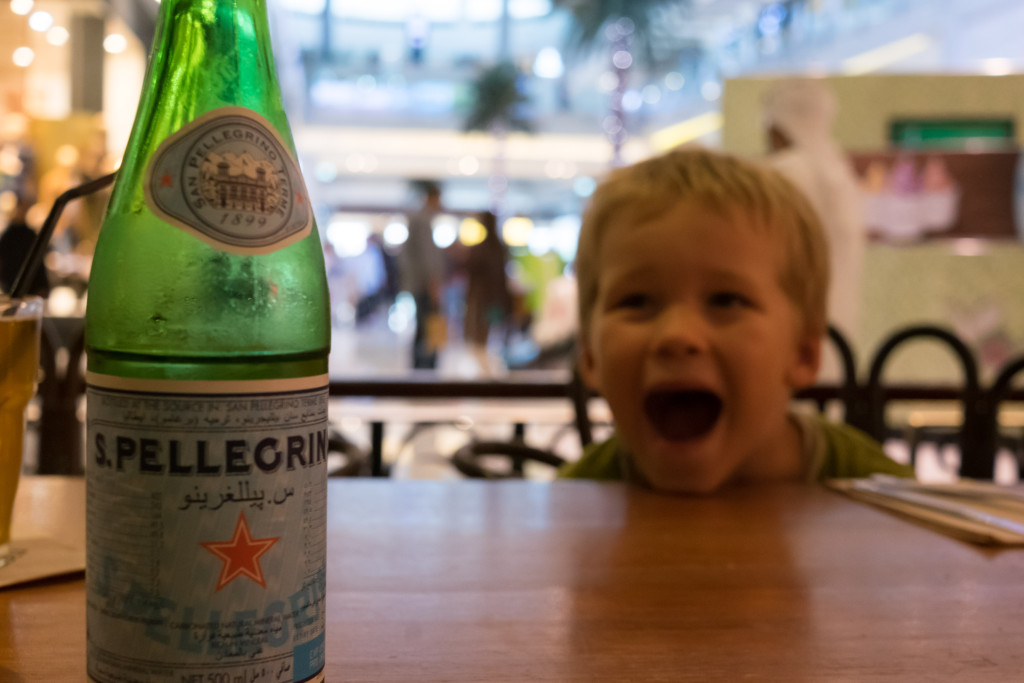 After lunch was the second part of our aquarium visit with a more traditional stop looking into aquariums but surrounded by parrots and other non-aquatic animals.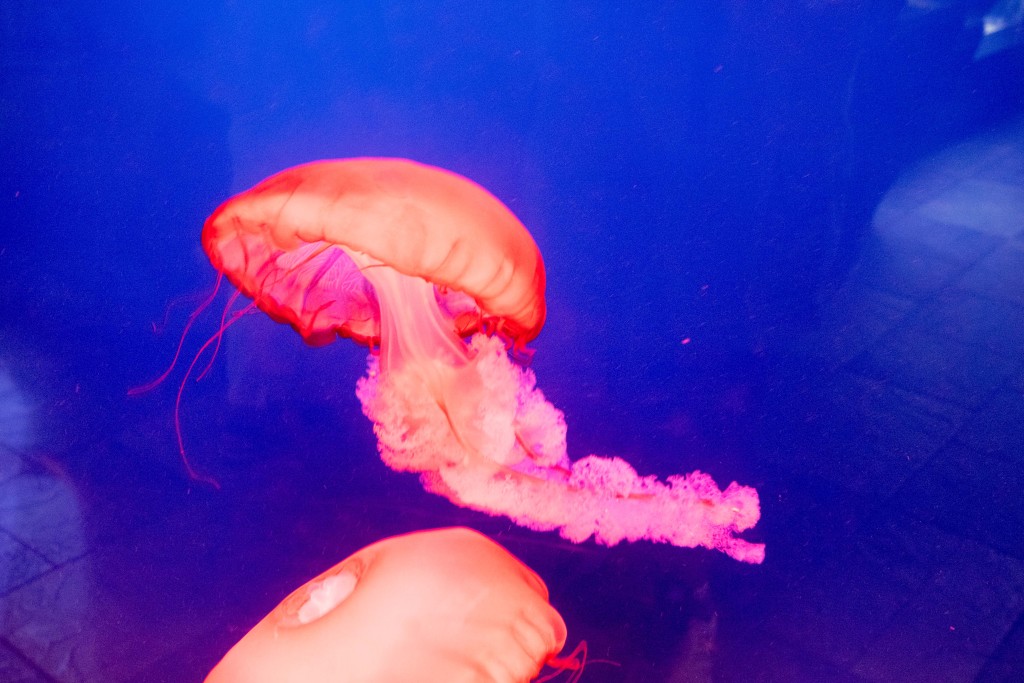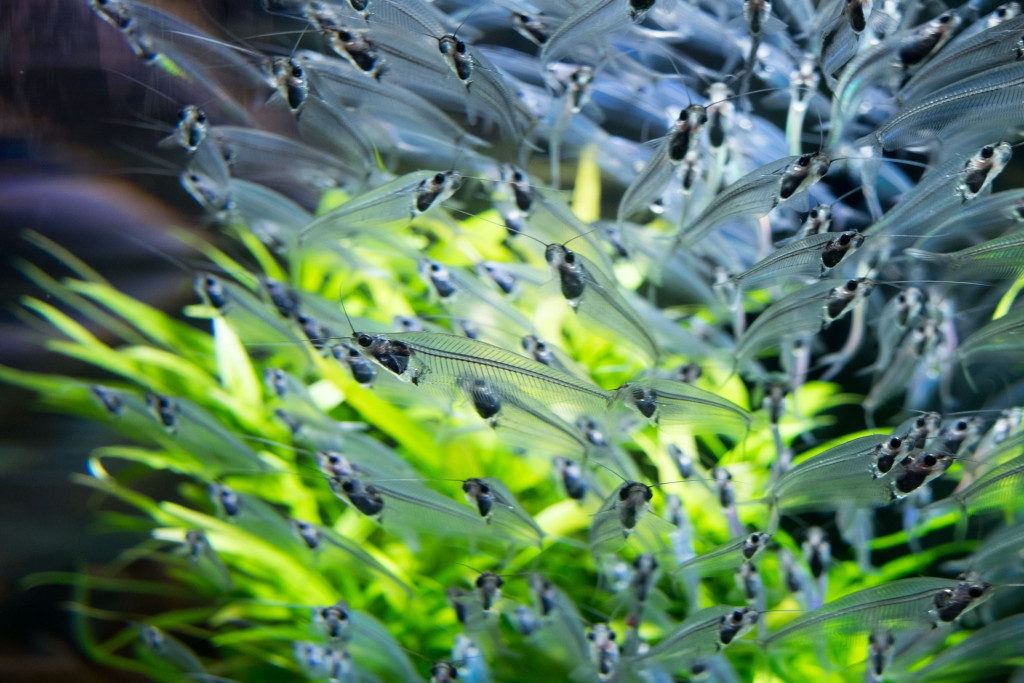 That evening we were going to a show called L'perle and initially we had planned to take a taxi but last minute I decided to drive there… big mistake.  What should be a 15-20 minute drive took over an hour because half the roads between our apartment and the venue were closed for construction and the navigation app I was using having roads that didn't exist.  We managed to get to our seats exactly 3 minutes before the show started.
I spent the next ten minutes defending our right to our seats as late groups showed up trying to get to their seats which already had someone sitting in them.  Gong show.  How hard is it to buy a seat, walk to that seat and then sit in that seat.  The show was very interesting – though it took a while for the frustration of getting to the show to wear off.  Not sure it has completely for Leah and the boys – "Dad make sure you mention the drive to the show."  The show it's self was like Circ de'Soleil O complete with a semi-confusing story, some self serving morality and "UEA is awesome" symbolism.  This aside it was well executed and very entertaining.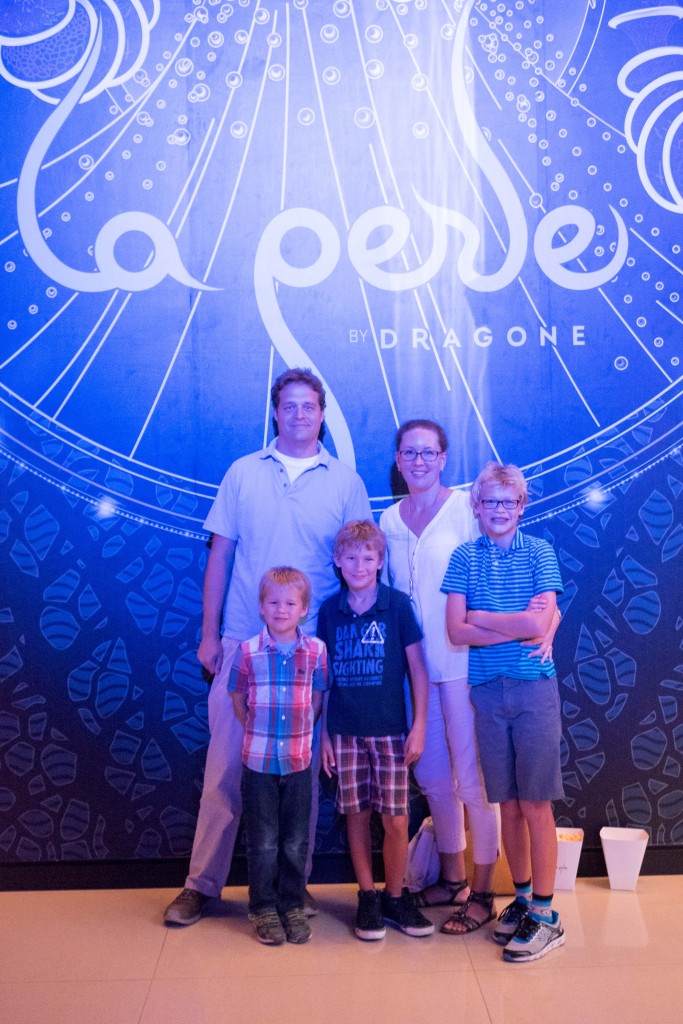 The following morning we walked over to the Burj Khalifa and went up to the 125th floor.  Unfortunately there was a lot of dust in the air so we were unable to see every far.  I didn't manage to get a glimpse of the the World Islands which was pretty cool.  I would have liked it more if they had expanded the exhibit showing the construction techniques and stories about the people who built it.
It was time to go… Julia (google maps) took us to the wrong border crossing so we ended up making a 2 hour detour to the coast road.  It took over 45 minutes to get through the border, with me and bunch of other expats all standing in the sun while a continuous stream of Omani's just drove through.  It was kind of funny, many of the cars didn't even open their windows; barely touching the brakes, as they zoomed on by.  It would have been easier to wear a dishdasha and drive through but I think it would make our next departure a little bit complicated.
We made it home in the dark and quickly all went to bed.  It was good to see Dubai and scratch it off the list.  The shows and attractions were top notch and the architecture is amazing.  We will go back there again but not for a while.