We forgot to bring pool toys for our stay in Zanzibar so the boys improvised pool with bottle caps.
We had a week off for spring break and decided to go to Zanzibar for a relaxing week on the beach.  We ended up on the beach in a resort with 5 villas each with their own private pool.  Most of the villas were empty so we almost had our own chef, bartenders and waiters.  At the beginning of the trip we only ordered on menu but by the end we would put requests in and usually they could make it happen.  I'm not sure we got full value for the catering we purchased as we only would order about half of the food we were entitled to as the portions were huge with appetizers, mains and desert with every meal.  The staff almost give us "trouble" for not ordering enough but we won't order food we can't eat.  By the end of the stay they had that figured out and wouldn't bring too much for us.
Every morning I would wake up at see the sun rise from my bed, sometimes I would get up sometimes I wouldn't.  We also kept track of the tides maybe even more than we did when we were on the boat because at low tide we could walk for kilometers  in the lagoon checking out tidal pools and temporary sand islands.  At the turn of the tide it was almost a race back to land as the water would consume the sand islands as fast as we could walk – sometimes we would have to wade some of the way to shore when the sand island we planned to use was underwater.  We met a Swedish researcher who was using satellite pictures to map seaweed composition and growth in the lagoon.  In order to do this she needed to calibrate her model so would mark a square in the lagoon and count all the species in the square.  I assume combining this field data with some kind of algorithm she will be able to accurate map the health of the seaweed growth in the lagoon.  Geeky section of post over.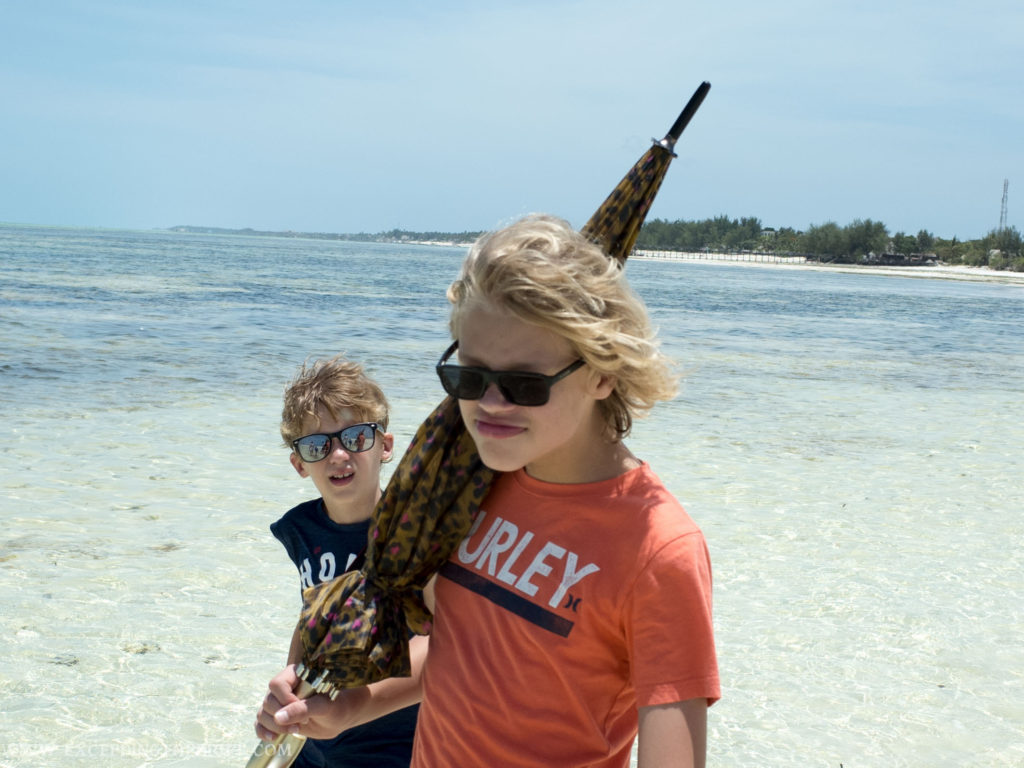 Booking excursions was a bit of a gong show and quite expensive but it was worth it, we had a boat ride on the most rickety boat I've ever been on and a tour of spice plantation combined with a tour of stone town.

Our last night we had pizza and enjoyed a last ginger beverage, Tanzanian beer, coke and sprite.